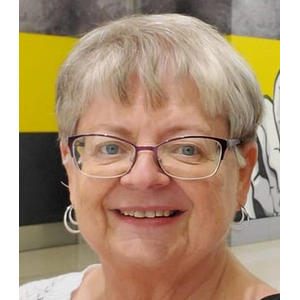 Owner of PSW Research & Consulting and works with a network of trusted subcontractors when necessary.
Business Name

PSW Research & Consulting Services

Non-Research Specialties

Author/Writer
Blogger
Editor
Instructor
Lecturer/Presenter - On-site
Lecturer/Presenter - Virtual
Project Manager
Reunion Planner

Research Specialties

American Indian
Catholic
Court Records
Emigration & Immigration
Federal Records
Forensic
Fur Trade
Government Publications
Naturalization
Railroads

Research Provinces / States

Illinois, United States
Iowa, United States
Michigan, United States
Minnesota, United States
Nebraska, United States
North Dakota, United States
South Dakota, United States
Wisconsin, United States

Research Countries

United States

Research Time Periods

19th Century
20th Century
21st Century
SAINT PAUL, Minnesota, United States
Specializes in individual client consultations, Midwestern research, unique resources, major United States repositories, Native American and heavily on Midwestern and Plains American Indians. She has worked with individuals, tribes, and law firms across the U.S,. She provides individual consultations to those wanting to do their own research but who need advice to overcome stumbling blocks or where to go next. APG Smallwood Award of Merit; past officer of APG, first president of the Northland Chapter of APG. Lectures nationally and coordinates course at the annual GRIP. Served six years on the Minnesota Genealogical Society Board and on Board of Directors of the Federation of Genealogical Societies. Author Your Guide to the Family History Library and Minnesota Genealogical Reference Guide and of numerous articles on various research facilities and types of records.
Geographic Specialties
Illinois, Iowa, Michigan, Minnesota, Nebraska, North Dakota, South Dakota, Wisconsin, Midwest, Rocky Mountains, Northwest, Minneapolis/St. Paul
Repositories

Minnesota Historical Society, Minnesota Genealogical Society, Minnesota State Archives, Wisconsin Historical Society, National Archives various locations, Family History Library, courthouses, and others as needed. Holds subscriptions to many genealogical and historical websites.

Lectures

• Newspaper Indexes and Research for the Genealogist: The Dailies, Weeklies, and Beyond
• Railroad Records and Railroad History: Methods for Tracking
• Tho' They Were Poor, They May Have Been Rich in Records
• The Three Rs: Reading, 'Riting, and Research in School Records
• The WPA Era: What It Created for Genealogists
• NUCMC & Its Cousins: Keys to "Lost" Ancestral Records
• Sources and Methods for Researching Native American Ancestors
• Getting the Most Value When Working with a Professional Genealogist
• Major Midwestern Archives & Their Records
• Midwestern & Plains States Level Census Records
• Researching Midwestern River People
• Researching at the Minnesota History Center: Minnesota and Beyond
• The U.S. National Archives: The Nation's Attic
• Research Nugget in the Midwest: The Allen County Public Library
• Research at the Wisconsin Historical Society: It's Not Just Wisconsin!
• Finding Ancestral Places of Origin
Credentials

CG®

Honorifics

FUGA

Blog

genealogybypaula.com/
| | |
| --- | --- |
| Phone: | (651) 503-4803 |
| Email: | paulastuartwarren@gmail.com |
| Street Address: | 2000 COUNTY ROAD B2 West |
| Address 2: | #130231 |
| City: | SAINT PAUL |
| State/Province: | Minnesota |
| Country: | United States |
| Zip/Postal Code: | 55113 |