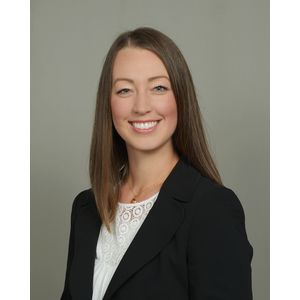 Author and Genealogist
Not Taking Clients

Check this if you are currently not taking new clients.

Business Name

Family Locket Genealogists LLC

Non-Research Specialties

Author/Writer
Blogger
Editor
Instructor
Lecturer/Presenter - On-site
Lecturer/Presenter - Virtual
Publisher

Research Specialties

Children/Youth
Civil War
Colonial
Court Records
DNA Specialist
Land Records
Latter-day Saints (Mormon)

Research Provinces / States

Missouri, United States
North Carolina, United States
South Carolina, United States
Tennessee, United States
Texas, United States
Virginia, United States

Research Countries

Great Britain
United States

Research Time Periods

18th Century
19th Century
20th Century
Vail, Arizona, United States
Nicole Dyer is a Southern United States researcher, lecturer, and creator of FamilyLocket.com. She and her mother, Diana Elder, AG, host the Research Like a Pro genealogy Podcast. Diana and Nicole co-authored the bestseller, "Research Like a Pro: A Genealogist's Guide."
Nicole specializes in researching difficult cases and and integrating DNA evidence. Her experience is mostly in North Carolina, Tennessee, Virginia, and South Carolina, but she has researched in most other southern states as well.
She is the publicity chair of the Pima County Genealogy Society and speaks regularly at genealogy conferences, including RootsTech and the National Genealogical Society Conference. Nicole holds a bachelor's degree from Brigham Young University in History Teaching.
Continuing Education
Research Like a Pro Study Group #1-7
Mastering Genealogical Proof Study Group
Intermediate Foundations, Salt Lake Institute of Genealogy, Spring 2019
Research Like a Pro with DNA Study Group #1-2
All DNA Advanced Evidence Analysis Practicum, Salt Lake Institute of Genealogy, Fall 2019
Meeting Standards Using DNA Evidence - Research Strategies, Salt Lake Institute of Genealogy, January 2020
Advanced Genealogical Methods, Salt Lake Institute of Genealogy, January 2021
Introduction to Genetic Genealogy, Salt Lake Institute of Genealogy, January 2021
ProGen 46
NGSQ Study Group - Ongoing
Degrees

Bachelor's (History Teaching) from Brigham Young University

Lectures

Using Tax Records to Identify Ancestors
Strategies to Use When You Hit a Roadblock
Organize Your Research with Google Drive
The Value of Timelines
Doing a Genealogy Project from Start to Finish
Researching Civil War Soldiers and Pensions
Sources for Researching Confederate Soldiers Online
Research Like a Pro with DNA
How to Create Clusters with your DNA Matches

Publications

Research Like a Pro Genealogy Podcast
Family Locket blog
Affiliations

National Genealogy Society member
Secretary and Publicity Chair at the Pima County Genealogy Society

Blog

familylocket.com/blog
| | |
| --- | --- |
| Phone: | 520-314-7586 |
| Email: | nicole@familylocket.com |
| Street Address: | |
| Address 2: | |
| City: | Vail |
| State/Province: | Arizona |
| Country: | United States |
| Zip/Postal Code: | |