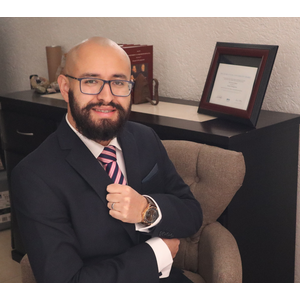 Genealogy Researcher at Parentum Genealogia
Business Name

Parentum Genealogia

Non-Research Specialties

Blogger
Compiler/Indexer
Transcriber
Translator
Travel & Tour Planner

Research Specialties

Catholic
Colonial
Hispanic
Paleography (ancient/historical handwriting)
Royal/Noble Families

Research Countries

Mexico
Spain

Research Time Periods

16th Century
17th Century
18th Century
19th Century
Metepec, Estado de Mexico, Mexico
Nefi Arenas graduated from Brigham Young University - Idaho where he studied business management and also took many genealogy classes. He inherited a passion for genealogy from his grandmother, who for many years served as voluntary in a Family History Center. After years of research, Nefi has become a true expert in the genealogy of several towns in Central Mexico. Nefi is 28 years old. He lives with his wife in Mexico City. He is bilingual (English/Spanish).
He is the founder and owner of Parentum Genealogy Services, a research agency that specializes in locating Sephardic Jewish ancestors in colonial Mexico and writing reports for Spanish and Portuguese citizenship applications. They also offer general genealogical research services.
Services
Genealogy research in Mexico. Sephardic/Converso research in colonial Mexico. Genealogy reports for Spanish/Portuguese citizenship. Transcriptions (paleography).
Geographic Specialties
Latin America, Mexico, Chile, Bolivia, Peru, Venezuela
Degrees

Bachelor's Degree

Languages

Spanish, , Translate Spanish to English

Repositories

Archivo General de la Nacion (Mexico),Archivo Historico Notarial de Toluca, Archivo Histórico del Poder Judicial del Estado de Hidalgo, Archivo del Colegio de Minería, Archivo Histórico de la Ciudad de México, Archivo Histórico de Monterrey, etc.

Testimonials

*Taken from my Facebook page 'Parentum Genealogy' and translated from Spanish. For many years I searched without results trying to find one of my ancestors. Then I found this page: ''Parentum Genealogy Services''; it was a great blessing and opportunity. Thanks to their services it was possible for me to know part of the story of this lost family. Thanks to their professional and accurate service. Thank you for sharing your knowledge and experience.''

Lectures

-The Legorreta Family (Foro de Historia y Cultura, El Oro)
-The ancestry of Manuel Zomera y Piña (Foro de Historia y Cultura...)
-Mexican genealogy basics (VGA, RootsTech, LEM, etc.)
-How to find your Jewish Ancestors in Mexico (RootsTech)
-Jewish origins of three families in Jalisco (RootsTech)
-Finding your Indigenous ancestors (Expo Genealogía, We are Cousins)
-Tips for finding ancestors in Nuevo León (We are Cousins)
etc.

Publications

Article on the Genealogical Society of Hispanic America Journal
Credentials

AG®

Certificates

Certificate in Family History Research (BYU Idaho)
Advanced Hispanic Genealogy Research (SLIG 2020)

Affiliations

Genealogical Society of Iberoamerica - Founding Member

Blog
| | |
| --- | --- |
| Phone: | +52 1619 7307 |
| Email: | parentum.genealogia@gmail.com |
| Street Address: | |
| Address 2: | |
| City: | Metepec |
| State/Province: | Estado de Mexico |
| Country: | Mexico |
| Zip/Postal Code: | |