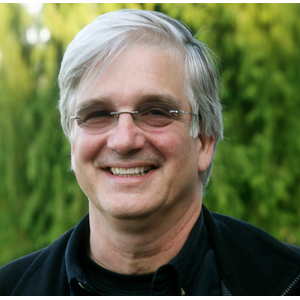 Genealogist
Business Name

Exploremyroots LLC

Non-Research Specialties

Historian
Project Manager

Research Specialties

Civil War
Court Records
Historical Sites
Military

Research Time Periods

19th Century
Lakewood, Colorado, United States
Services
Genealogy Research Consulting Are you interested in building a family tree and don t know where to begin? The volume of information available on the web can be overwhelming. With a little guidance, I can assist you in focusing your time and organizing your family information. Questions I can help answer:
1. How do you get started building a family tree?
2. Which genealogy database websites should you use such as ancestry.com, familysearch.org, or myheritage.com?
3. You may be the first in your family to start a family tree. You ve inherited a box of family documents, photos, stories, legends, and artifacts. How do you organize this information and preserve it for future generations?
4. How can you tell which information is accurate?
5. You have found a particular ancestor you want to further research. Where do you go to get more information?
6. Do I need a DNA test?
7. Once you ve received the DNA test results, how can this assist you in your family research?
Digging for family treasures and resolving mysteries I can show you how to dig for family treasures and resolve family mysteries by using reliable sources such as online databases, documents, newspapers, images; local, state, and national repositories; and publications. I can assist you with:
1. Building a family tree (also known as a Pedigree Chart)
2. Locating your immigrant ancestor s place of origin and, once they arrived, determine what the key events were in their lives?
3. Discovering the story of your ancestor around a historical event or time period (such as war, political event, famine, or natural disaster)
4. Finding the true relationship of a potential ancestor ( Who was the mysterious Uncle John? )
5. Resolving conflicting information (sometimes there are several versions of a previously written family tree). How do you resolve those differences?
6. Uncovering whether a family story that s been passed down is true ( Are we really related to Benjamin Franklin? )
Historical Research and Retrieval Do you need records from local archives or Colorado state and county repositories? I live and work in Colorado and have traveled extensively throughout the state. To support your exploration, I will search for documents, images, transcriptions, and abstracts of original source material as well as quality photographs of historic locations in the west. I can help you find: Original documents and state and local historical societies Military records Newspapers Historical photos Local histories, periodicals, and journals Microfilmed records Manuscript collections and colleges, universities and local historical societies Information from other sources Writing Services I have published articles in the Colorado Genealogist and have written narratives of family histories, genealogies, and origins. I will write your family history into a memorable story; the story of one of your ancestors or family lineage. Your ancestors would be put into historical context, so future generations would know more about who they were, where they came from, and what their life might have been like in that place and time.
Geographic Specialties
CO, IL, Denver, Wales
Degrees

Bachelor of Fine Arts - Theater

Publications

The Colorado Genealogist, Volume 79 number 3, August 2018, Mining Your Colorado Ancestors

The Colorado Genealogist, Volume 80 number 1, February 2019, The Distance Between Heaven and Hell
Affiliations

Colorado Genealogical Society Illinois State Genealogical Society W.I.S.E Family History Society
| | |
| --- | --- |
| Phone: | (720) 615-3539 |
| Email: | neal@exploremyroots.com |
| Street Address: | 6771 W Yale Avenue |
| Address 2: | |
| City: | Lakewood |
| State/Province: | Colorado |
| Country: | United States |
| Zip/Postal Code: | 80227 |