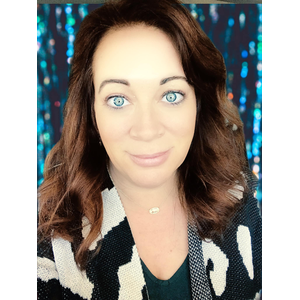 Helping families discover their roots so they can give a voice to the past and create connections.
Business Name

My Genealogy Roots

Non-Research Specialties

Lecturer/Presenter - Virtual
Marketing Consultant
Project Manager
Web Designer

Research Specialties

Children/Youth
Civil War
Colonial
Court Records
German American
Land Platting
Land Records
Lineage Societies
Mayflower

Research Counties

Muskogee County, Oklahoma, United States
Oklahoma County, Oklahoma, United States
Tulsa County, Oklahoma, United States
Washington County, Oklahoma, United States

Research Provinces / States

Kansas, United States
Missouri, United States
Ohio, United States
Oklahoma, United States
Pennsylvania, United States

Research Countries

England
United States

Research Time Periods

18th Century
19th Century
20th Century
Tulsa, Oklahoma, United States
I have been "doing" genealogy since 1993 when I lived in Germany. In 2019, I decided to pursue the professional side of genealogy. I started with the Boston University Genealogy Certificate program in the summer of 2020 and was opened up to a whole new world of genealogy. My work and life experience, as well as my education have given me the chance to see the business side of genealogy from multiple perspectives.
My degree in Human Development let me see how family history can create connections between generations that never knew each other, as well as living family. Those connections are vital for every human being, whether they realize it ot not. My education with the law and my work as a paralegal has given me the skills to navigate the many legal turns genealogy can take. The marketing work I do today has sparked the creative side to explore the marketing/business model side of the business and help others do the same. And lastly, as a Lean Six Sigma Greenbelt I am able to look at the process of research with a different eye and utilize tools to help make the research more efficient, accurate and holding to the GPS standard.
I was born and raised in Oklahoma except for 3 years in Germany, where my son was born. I left corporate America to pursue new things and I am excited about growing my genealogy business. I also have a fun podcast called The Criminal Genealogist. My genealogy business, My Genealogy Roots, is growing as I take more clients and work on programs to help family historians and new genealogists. I have strengths in marketing and all things creative, business planning, and business ideas as well as research (it's my favorite).
In 2021, I joined the Salt Lake Institute of Genealogy (SLIG) committee as the Facebook Community Manager. I was also selected for the APG Chapter & SIG Review Committee in 2021.
Degrees

Boston University 2020 Genealogy Certificate
Loyola Law School (Chicago), Masters of Jurisprudence, Child Law & Policy, 2014
Oklahoma State University, Human Development & Family Science, 2009
Tulsa Community College, Paralegal & Child Development, 2007

Languages

English
Certificates

BU, SLIG, AppGen

Affiliations

APG, SLIG, Utah Genealogical Society, UGA, Oklahoma Genealogical Society, Tulsa Genealogical Society, Seattle Genealogical Society, VGA - Virtual Genealogy Society, NGS, NEGHS
| | |
| --- | --- |
| Phone: | |
| Email: | michelle@mygenealogyroots.com |
| Street Address: | |
| Address 2: | |
| City: | Tulsa |
| State/Province: | Oklahoma |
| Country: | United States |
| Zip/Postal Code: | |