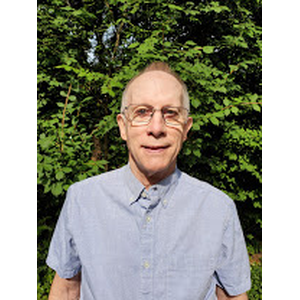 Your Early Pennsylvania Genealogy Problem Solver
Business Name

EarlyPennGen.com

Non-Research Specialties

Author/Writer
Instructor
Lecturer/Presenter - On-site

Research Specialties

Cartography (maps)
Colonial
Court Records
Federal Records
House Historian
Land Platting
Land Records
Military
Naturalization

Research Counties

Bedford County, Pennsylvania, United States
Berks County, Pennsylvania, United States
Bucks County, Pennsylvania, United States
Chester County, Pennsylvania, United States
Cumberland County, Pennsylvania, United States
Delaware County, Pennsylvania, United States
Lancaster County, Pennsylvania, United States
Lehigh County, Pennsylvania, United States
Montgomery County, Tennessee, United States
Northumberland County, Pennsylvania, United States
Philadelphia County, Pennsylvania, United States
York County, Pennsylvania, United States

Research Provinces / States

Pennsylvania, United States

Research Countries

United States

Research Time Periods

17th Century
18th Century
19th Century
Wynnewood, Pennsylvania, United States
Michael S. Ramage, J.D., Certified Genealogist®, is a fulltime, Board-certified genealogist with over 20-years' experience as a professional genealogist and a legal background including family, adoption, business, real estate and estates law. Michael is the 2021 recipient of both The Donn Devine Award for Extraordinary Service to the Board for Certification of Genealogists® , and The APG Professional Achievement Award that honors individual excellence and ethical behavior. In 2000, Michael left a general practice law firm to pursue his true passion of genealogy. Thus, he uses his combined legal and genealogical backgrounds and tools to get the job done for you.
SERVICES: Whatever your early (1638 – 1850) Pennsylvania family history interests are, I am here to assist you. My traditional genealogical work will be strictly based upon your interests and design. No project is too complex. Brick walls are welcome.
Degrees

JD (Law)

Repositories

Historical Society of Pennsylvania; American Philosophical Society (Philadelphia); National Archives at Philadelphia; Pennsylvania State Archives; Genealogical Society of Pennsylvania; Philadelphia City Archives; and county courthouses and historical societies in the Greater Delaware Valley (southeast Pennsylvania).

Lectures

Instructor, (1) Boston University Genealogical Research Certificate in Genealogical Research program, Instructor of "Genealogy as a Profession" (2011-2017); (2) "Early Women's Right to Conduct Business, or Was Your Female Ancestor a Feme Sole Trader or the Like?" (Genealogical Research Institute of Pittsburgh, 2016-2022); (3) Instructor of legal and genealogical classes (GRIP & SLIG 2016-2022)

Publications

(1) "Forensic Genealogy" and "Ethical Considerations" chapters in Professional Genealogy: Preparation, Practice & Standards, Elizabeth Shown Mills, editor (Baltimore, Maryland: Genealogical Publishing Company, 2018); (2) "Self-Authenticating Evidence: Rules You Need to Know," Association of Professional Genealogists Quarterly, Volume XXXIV, No. 4 (December 2019): 11; (3) "Data Privacy: The New Genealogical Frontier?" Association of Professional Genealogists Quarterly, Volume XXXIII, No. 4 (December 2018): 9; (4) Standards and Forensic Genealogy, OnBoard 22 (September 2016): 1; (5) "The Importance of Dispassionate Data Collection," OnBoard 19 (BCG: January 2013): 5.
Credentials

CG®

Affiliations

APG, BCG, NGS, Genealogical Society of Pennsylvania.
| | |
| --- | --- |
| Phone: | (484) 437-8827 |
| Email: | michaelramagejd@gmail.com |
| Street Address: | 720 Argyle Road |
| Address 2: | |
| City: | Wynnewood |
| State/Province: | Pennsylvania |
| Country: | United States |
| Zip/Postal Code: | 19096 |