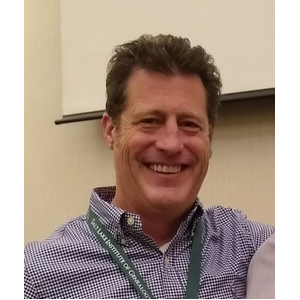 Owner of New Line Genealogy, LLC with over 35 years of experience in the field.
Business Name

New Line Genealogy, L.L.C.

Non-Research Specialties

Archivist
Author/Writer
Compiler/Indexer
Family Heirloom Preservationist
Historian
Oral Historian/Interviewer
Photographer
Project Manager
Transcriber

Research Specialties

American Indian
Civil War
Colonial
Heir Searcher
Historical Sites
House Historian
Irish American
Jewish
Land Records
Lineage Societies
Mayflower
Migration
Scots-Irish

Research Provinces / States

Arizona, United States
Arkansas, United States
Connecticut, United States
Illinois, United States
Indiana, United States
Iowa, United States
Kentucky, United States
Maine, United States
Massachusetts, United States
Michigan, United States
Mississippi, United States
Missouri, United States
Nebraska, United States
New Hampshire, United States
New York, United States
North Carolina, United States
Ohio, United States
Oklahoma, United States
Pennsylvania, United States
Rhode Island, United States
Tennessee, United States
Texas, United States
Vermont, United States
Wisconsin, United States

Research Countries

Canada
Finland
Germany
Great Britain
Ireland
Lithuania
Poland
Sweden
Turkey
United States

Research Time Periods

17th Century
18th Century
19th Century
20th Century
21st Century
Matt, a full time professional genealogist and owner/director of New Line Genealogy, LLC, is Past President of Northeast Michigan Genealogical Society, a delegate to the Michigan Genealogical Council, and former National Booth Chairman for the Association of Professional Genealogists (APG). He currently serves on the Collections Committee of the Besser Museum and on the Historic District Study Committee both in and for the city of Alpena, Michigan. In previous years, he served as a lead researcher for a major study of the Native American tribal members in and around northeast Michigan.
Matt has had a lifelong dedication to genealogy and family history with a BS degree in history and historic preservation from Eastern Michigan University. That interest continued with past service on the Arts, Culture, and Heritage Committee and also on the Planning Commission for the city of Dexter, Michigan, where he helped to create protection for many of the city's historic structures.

Committed to continuing education in the developing field of genealogy, Matt participates in numerous local, regional, and national programs. He has life memberships and professional affiliations with genealogical councils and societies too numerous to list. A more complete biography is available by email or postal mail listed below.
Services
Discover your family roots with the help of a professional genealogist with over 35 years of experience. Because your project is unique, we proceed at your desired pace. Meetings occur at the location of your choice, either in person or electronically. We, at New Line Genealogy, offer solutions for your project no matter how large or small. Our professional network of colleagues extends across the nation and to several countries outside of the United States. Visit us at newlinegenealogy.com. Order our genealogy journals "Tell Me More" series at https://amzn.to/3YNpoLg
Geographic Specialties
CT, IL, ME, MA, MI, MO, OH, OK, TN, WI, New England, Midwest
Degrees

BS (History, Historic Preservation)

Testimonials

"We were working on a corporate reorganization that involved aggregating shareholders in family groups. I thought I had a handle on it, but we had over 400 shareholders and it was not going smoothly. Regulation permitted us to look back six generations, but what an intricate web that created and time was running short! Fortunately, we heard about New Line Genealogy. One phone call and meeting with Matt McCormack and I knew we had found the right person. Matt worked his tail off to complete our project in a timely and entirely thorough manner. I am totally impressed and forever grateful to Matt McCormack and New Line Genealogy." John Mann, President and CEO Chelsea State Bank/CSB Bancorp, Inc.

"I personally want to thank you for assisting our firm via your research. Your professional research shined from point A-Z in this matter. AGHS is a young genealogical research firm in its beginning years. Your detailed search allowed us to successfully locate the proper heirs, have them become clients & ultimately becoming a win-win for everyone. I would never hesitate to contact you again." Most respectfully, Craig Luty former President American German Heir Search (AGHS)

Publications

Currently working on six private client genealogy books. Published five genealogy help journals which can be purchased at https://amzn.to/3YNpoLg. Lead researcher for a private family book published in 2020. Author of 377 page private client genealogy in 2015. Author of automobile museum book, Istanbul, Turkiye. Past editor for the Northeast Michigan Genealogical Society newsletter. Contributor to Alpena County Michigan Sesquicentennial, History and Families 1857-2007.
Certificates

2020 Salt Lake Institute of Genealogy - Early US Church Records.

2013 Institute of Genealogy and Historical Research - Genealogy as a Profession.

Affiliations

Association of Professional Genealogists,

National Genealogical Society,

National Trust for Historic Preservation,

Washtenaw County Genealogical Society,

Dexter Area Historical Society,

Oakland County Genealogical & Pioneer Society,

North East Michigan Genealogical Society,

Michigan History Magazine,

Historical Society of Michigan,

Detroit Society For Genealogical Research,

Huron Shores Genealogical Society,

Leelanau County Historical Society,

New England Historic Genealogical Society,

Lorain County Historical Society,

Old Saybrook Historical Society,

The Denison Society,

Descendants Of the Founders of Ancient Windsor,

Walter Palmer Society,

Beverly Historical Society,

Historical Society of Old Newbury,

Rowley Historical Society,

Ipswich Historical Society,

Mayflower Society,

West Roxbury Historical Society,

Ohio Historical Society,

Kenosha County History Center,

Milwaukee County Historical Society,

International Harvester Collectors
| | |
| --- | --- |
| Phone: | 734-426-3886 |
| Email: | matt@newlinegenealogy.com |
| Street Address: | |
| Address 2: | |
| City: | |
| State/Province: | Michigan |
| Country: | United States |
| Zip/Postal Code: | |