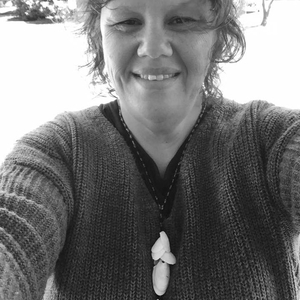 Specialises in Australian Aboriginal genealogy, family finding and reconnection. Will research all heritages.
Business Name

Native Seeds Genealogy & Cultural Reconnection

Non-Research Specialties

Oral Historian/Interviewer

Research Specialties

First Nations (Australia)

Research Countries

Australia
Canada
Great Britain
Ireland
Northern Ireland
Scotland
United States
Wales
Canberra, Australian Capital Territory, Australia
Finding Inspiration in Every Turn
The inspiration drawn for the work undertaken at Native Seeds, and indeed for the creation of Native Seeds itself, is found through every turn of my own personal Journey of Healing as an Aboriginal child growing up in care. Inspiration and motivation additionally come from nearly 30 years working in both the community sector and the statutory child protection industry within the ACT & NSW and through my various roles, including in Aboriginal Kinship, as an Aboriginal Family Researcher undertaking family finding for Aboriginal children placed in out of home care and as an Aboriginal Family Group Conference facilitator, each have significantly added to and moulded the concept of Native Seeds.
​
Childhood trauma does not define a survivor. Individuals who have survived removal from their families of origin and from their wider communities, have had their connections, relationships and attachments severed from some of the most significant people in their lives. The very core of healing and wellbeing is in both identifying and then strengthening, and in many cases, reconnecting individuals to their Aboriginal and or Torres Strait Islander peoples and cultures.
​
The journey of healing is a story about reconnecting the past to the present so it can in turn can be connected to the future. For this to happen though, one must know who they are and where they fit along that journey. All the small, but no less significant stories fit into a much larger picture. They are the brush strokes in a massive painting that was started at the very least, 60,000 years ago by our ancestors. But the line of continuity was severely damaged, in many cases completely severed by the devastating impacts of colonisation. There are now numerous people, both children and adults who have no awareness of how and where their own stories fit into that bigger narrative. Genealogy and undertaking reconnection work is at the very core of giving back some of what has been lost. It is about discovering that your story is not a stand-alone volume but belongs to an entire library.
​
​
'The essence of trauma is a disconnect from self, therefore the essence of healing is not just uncovering one's past, but reconnecting with oneself in the present' - Gabor Maté
Degrees

UTAS - Dip. Family Research
ACF - Childhood Trauma
Cert IV Mental Health

Languages

English

Lectures

Keynote Speaker - 5th National Aboriginal Wellness Conference 2022 - specialising on Cultural & family Reconnection
| | |
| --- | --- |
| Phone: | |
| Email: | info@nativeseedsgenealogy.com |
| Street Address: | |
| Address 2: | |
| City: | Canberra |
| State/Province: | Australian Capital Territory |
| Country: | Australia |
| Zip/Postal Code: | 2607 |