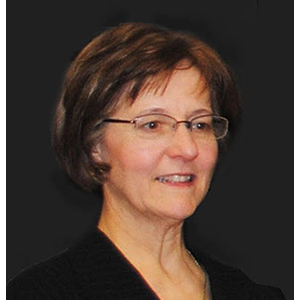 Non-Research Specialties

Author/Writer
Compiler/Indexer
Instructor
Lecturer/Presenter - On-site
Lecturer/Presenter - Virtual
Project Manager
Technologist
I am a lifetime resident of Nebraska and have over 40 years of experience as a genealogist. My experience includes researching, publishing, teaching, and speaking. I have done research in a variety of records in Nebraska and other states, compiled and analyzed information, and produced the findings in a variety of formats including family histories, indexes, presentations, videos, and reunion displays. My background in education has been an asset when assisting clients' searching for their roots, understanding findings, and compiling a publication or presentation.
Services
My services include research, writing, publication, instruction, presentations, and project management.
Geographic Specialties
NE, Midwest
Degrees

M.A. (Education), B.S. (Education)

Publications

A Genealogy of the Robert Newton Turpin Family, June 1984. A Record of the King Hill Cemetery, Greene County, NY, 1985. Index to the Hickman (Lancaster County, NE) Enterprise Newspaper, 1901 through 1903.
Affiliations

I am a member of the Lincoln-Lancaster County (Nebraska) Genealogical Society (LLCGS), the Nebraska State Genealogical Society, HistoryNebraska, as well as APG - Great Plains Chapter. I have served as President and in other offices for LLCGS and have served as a delegate to the Federation of Genealogical Societies.

Blog

turpintraces.blogspot.com
| | |
| --- | --- |
| Phone: | (402) 429-6529 |
| Email: | marcial.stewart@gmail.com |
| Street Address: | |
| Address 2: | |
| City: | |
| State/Province: | Nebraska |
| Country: | United States |
| Zip/Postal Code: | |