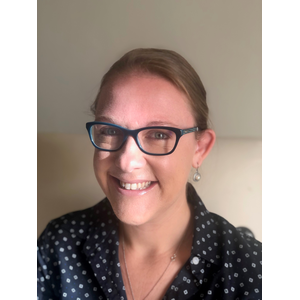 Genealogist | Family Historian | Speaker
Business Name

Lisa Medina Genealogist & Family Historian

Non-Research Specialties

Blogger
Lecturer/Presenter - On-site
Lecturer/Presenter - Virtual

Research Specialties

Catholic
Emigration & Immigration
Hispanic
Historical Sites
Land Records

Research Countries

Mexico
United States

Research Time Periods

17th Century
18th Century
19th Century
20th Century
San Diego, California, United States
As an avid genealogist and storyteller, I am committed to providing my clients with not only accurate, thoroughly-researched family trees, but also compelling family histories. Genealogy is about so much more than family group sheets and pedigree charts. I consider it my job as a genealogist to bring the past to life with historical context and the individual narratives of our ancestors. By examining your family's past, you uncover a new understanding of self and of the people who helped you become you.
I offer research services for those with ancestry in the United States and Mexico.
Degrees

MBA

Languages

English, Spanish

Repositories

Hemeroteca Nacional Digital de Mexico
San Diego Central Courthouse
San Diego History Center
The Huntington Library
National Archives at Riverside

Testimonials

Lisa is fantastic! She's smart, knows the research ropes, and was able to identify specific research objectives to help me with my goals. I will definitely use her services again in the near future.


Lisa is the best and is extremely communicative and responsive. I found her to be receptive to my feedback and willing to brainstorm other possibilities She was able to bring calm order to my chaotic genealogy notes. My family history came "alive" way beyond mere cold dates.

Lisa took me on a fascinating ancestry journey. It is very clear that she worked very hard to discover the family history. I thought about doing it myself and see there is no way I could have accomplished what she did even if I spent a year doing research! She has sources of information that I never knew existed. The amount of ancestry detail she shared with me is way more than I expected to get. I would recommend Lisa to anyone who is interested in finding more about their family history!

Lectures

Introduction to Mexican Research
Newspapers in México
Tracing Ancestors during the Mexican Revolution
U.S. Land Records
...and more!
Affiliations

National Genealogical Society
Southern California Genealogical Society
| | |
| --- | --- |
| Phone: | |
| Email: | lisamedinagenealogist@gmail.com |
| Street Address: | |
| Address 2: | |
| City: | San Diego |
| State/Province: | California |
| Country: | United States |
| Zip/Postal Code: | 92078 |