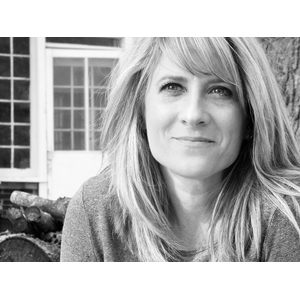 Digital Archivist/Professional Genealogist/Author/M.S.Ed.
Business Name

Books and Branches Genealogy

Non-Research Specialties

Archivist
Author/Writer
Instructor
Lecturer/Presenter - On-site
Lecturer/Presenter - Virtual

Research Specialties

Cartography (maps)
House Historian
Land Platting
Land Records
Lineage Societies
Photograph Analysis

Research Counties

Clinton County, Indiana, United States
Daviess County, Indiana, United States
Hendricks County, Indiana, United States
Jackson County, Ohio, United States
Knox County, Indiana, United States
Marion County, Indiana, United States
Randolph County, Indiana, United States

Research Provinces / States

Indiana, United States
Ohio, United States

Research Countries

United States

Research Time Periods

18th Century
19th Century
20th Century
Please note: I am fortunate to work with the most wonderful clients! If I have indicated that I am not currently accepting clients, my client load is only temporarily full. However, please reach out and discuss your project with me, as I may be wrapping up a project or able to work a project into my current queue depending on the situation.
I am an Author, Digital Archivist, Professional Genealogist, Professionally Licensed Educator, and Certified Librarian Assistant. I am a member of the Board of Directors, Hendricks County Museum, where I am also the Digital Collections Manager.
*I earned a Bachelors in Education from Milligan College.

*Masters in Education from Indiana Wesleyan University.

*Following my passion for genealogy and archives, I obtained additional certification in Genealogical Research from Boston University.
I am an instructor/contributor for the Indiana Memory Project, at Hendricks County, an initiative of digital preservation via the Indiana State Library and State of Indiana. I research, digitize, and archive historic photographs and documents for the county museum, and research historical questions for patrons.
I recently served as an Intern Supervisor for the Indiana University Certification in Archival Management program on behalf of the Hendricks County Historical Museum.
I have written for magazines, genealogical research, journals, and I have a book published regarding the history of the town of Brownsburg in images, "Images of America: Brownsburg," Arcadia Publishing.
I volunteer with the Indiana Pioneer Cemetery Restoration Project and have been trained in Advanced Cemetery Preservation by the Indiana Historical Society. I enjoy researching cemetery records and locations. Although I am a full range records researcher, I particularly enjoy land records, photograph identification and digitization, and family records research.
Recent successful client research and submissions:
DAR Lineage Society 2023

Jamestowne Society 2022

General Society of Mayflower Descendants 2021

Kinship Determination

Kinship Identification Correcting Family Lore

Cemetery and Memorial Identification/Location

Civil War and World War II Research Projects
For more information about my past and current projects, experience, or records research please visit my website at: www.lindalichtecook.com.
Geographic Specialties
Midwest, IN, Hendricks County, DE, OH, NJ, NC
Degrees

Master of Education (M.S.Ed.),
Bachelor of Education (B.S. Ed.)
Certification in Genealogical Research

Languages

English, Spanish

Repositories

Central Indiana County Court Houses
Hendricks County Archives
Indiana Historical Society
Indiana State Archives
Indiana State Library
McGrady Brockman Genealogy Library
Central and Southern Indiana Libraries, Courthouses and Societies

Publications

Images of America: Brownsburg
Certificates

Active Professional Educator License (Indiana)
Genealogical Research (Boston University)
Librarian Assistant (State of Indiana)

Affiliations

Society of Indiana Archivists,
National Genealogical Society,
Association of Professional Genealogists,
Indiana State Department of Education,
National Society Daughters of the American Revolution,
Indiana Genealogical Society,
Hendricks County Museum

Blog
| | |
| --- | --- |
| Phone: | |
| Email: | linda@lindalichtecook.com |
| Street Address: | |
| Address 2: | |
| City: | |
| State/Province: | Indiana |
| Country: | United States |
| Zip/Postal Code: | |