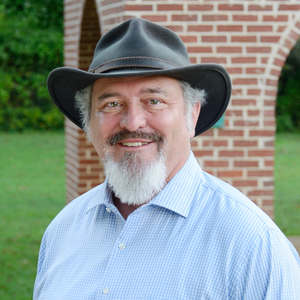 Larry offers personalized research. As a member of the Genealogy Speakers Guild, he a brings a unique approach to genealogy presentations.
Business Name

Gilshot Genealogy Services www.AtlantaGenealogy.com

Non-Research Specialties

Lecturer/Presenter - On-site
Lecturer/Presenter - Virtual

Research Specialties

Civil War
Colonial
Court Records
Land Records

Research Provinces / States

Alabama, United States
Florida, United States
Georgia, United States
North Carolina, United States
South Carolina, United States
Tennessee, United States
Larry, has over 30 years of experience doing genealogy research and now, ten years experience helping clients. A member of the Association of Professional Genealogists (APG), Larry abides by the ethics and standards outlined by the Board for Certification of Genealogists (BCG). He is becoming well known in the area as a speaker, the local newspaper wrote, Larry Thomas provides entertaining, informative tips and strategies for personalizing genealogy research.
Services
Gilshot Genealogy Services is a genealogical consulting, research, training and coaching service for individuals, families, and groups wishing to learn more about their family history. We provide specific research, general research, and training on many different topics.
Geographic Specialties
GA, AL, NC, SC, VA, South, Atlanta
Degrees

MBA (Management info Sys)

Lectures

Download the complete list https://AtlantaGenealogy.com/wp-content/uploads/2022/06/2022-Synopsis-of-Larry-W-Thomas-Presentations.pdf


Getting Started (1-2 hour session)
Dissecting a Cemetery for Research
Land and Probate Records (can be 1 or both topics) Gleaning Courthouse Gems
Leadership Tips for Running a Genealogical Board
Using DNA in you Genealogy
Research for Beginners
Getting the Most out of the US Census
Vital Records, Fact or Fiction
Researching Newspapers and Directories
The Tax Man Cometh
Learning Their Stories
Breaking Through Brick-walls
The Two Colonial Georgias
Using Ancestry.com, FamilySearch.org and others Tying History to Your Research
Certificates

ProGen 38 Graduate
Institute of Genealogy and Historical Research (IGHR), Southeast United States
Institute of Genealogy and Historical Research (IGHR), Advanced Methodology
Genealogical Research Institute of Pittsburgh (GRIP), Genealogy and the Law

Affiliations

Cobb County Genealogy Society Past-President, GA Gen Society, Gwinnett Historical Society, National Gen Society, and Genealogical Speakers Guild

Blog

AtlantaGenealogy.com/blog/
| | |
| --- | --- |
| Phone: | 770-891-0044 |
| Email: | larryt@atlantagenealogy.com |
| Street Address: | |
| Address 2: | |
| City: | |
| State/Province: | Georgia |
| Country: | United States |
| Zip/Postal Code: | |