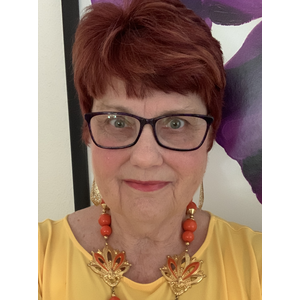 Family Detective, LLC
Business Name

Family Detective, LLC

Non-Research Specialties

Author/Writer
Project Manager

Research Specialties

Forensic
Heir Searcher

Research Provinces / States

Colorado, United States

Research Countries

United States

Research Time Periods

19th Century
20th Century
21st Century
Westminster, Colorado, United States
Kathleen W. Hinckley, Certified Genealogist, has been certified by the Board for Certification of Genealogists, Washington, DC, since 1984. She is Executive Director of the Association of Professional Genealogists. Kathy is an approved genealogist for the U.S. Army and Air Force to locate DNA-qualified family members of MIAs and POWs from WWII, the Korean War, and Vietnam, and has extensive experience locating lost family members and heirs.
Services

FORENSIC GENEALOGY SERVICES
Locate unknown or missing heirs Locate owners of unclaimed property Testify as expert witness Prepare due diligence affidavits Evaluate kinship evidence Research direct and indirect family lines Verify relationships for DNA testing [For more information, go to www.familydetective.com]
GENERAL GENEALOGICAL RESEARCH SERVICES
Census Study; Health History; Project Management; Find Your Cousins; Organize Your Papers/Photographs; Data Entry; Consultation [For more information, go to www.familydetective.com]
ALL SERVICES INCLUDE
Review and analysis of information provided by client, development of research plan, research (includes Internet research and/or onsite research), report (includes details of negative and positive results), analysis and recommendation for future research. Photocopies, certified copies, transcriptions, or abstracts of documents included.
Geographic Specialties
CO, KS, MT, NE, NM, SD, WY, Midwest, Rocky Mountains, Southwest, West, Denver
Repositories

Colorado Historical Society,
Colorado State Archives,
Denver City & County Building,
Denver Public Library,
Family History Library, Salt Lake City,
National Archives, Rocky Mountain Region

Publications

NGS Research in the States Series: Colorado (Washington, D.C.: National Genealogical Society, 2008)

Locating Lost Family Members & Friends (Cincinnati: Betterway Books, 1999).

Your Guide to the Federal Census for Genealogists, Researchers, and Family Historians (Cincinnati: Betterway Books, 2002).
Credentials

CG®

Affiliations

National Genealogical Society
Colorado Genealogical Society
| | |
| --- | --- |
| Phone: | (720) 352-1416 |
| Email: | kathywhinckley@gmail.com |
| Street Address: | |
| Address 2: | |
| City: | Westminster |
| State/Province: | Colorado |
| Country: | United States |
| Zip/Postal Code: | 80234 |