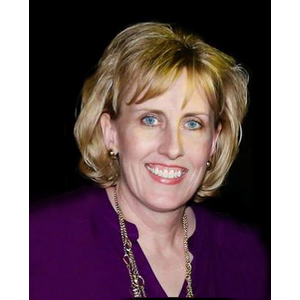 Julie K. Schellen, Ph.D., CG®, is a Certified Genealogist® and Professional Researcher.
Business Name

Heritage Genealogical Research

Non-Research Specialties

Instructor
Lecturer/Presenter - On-site
Photographer
Technologist
Transcriber

Research Specialties

Colonial
Court Records
Federal Records
Land Records
Lineage Societies
Royal/Noble Families

Research Counties

Dallas County, Texas, United States
Essex County, Massachusetts, United States
Tarrant County, Texas, United States
York County, Maine, United States

Research Provinces / States

Connecticut, United States
Maine, United States
Massachusetts, United States
New York, United States
North Carolina, United States
Texas, United States

Research Time Periods

17th Century
18th Century
19th Century
20th Century
Dallas/Fort Worth, Texas, United States
Dr. Julie K. Schellen holds the Certified Genealogist® credential and is a current college faculty member and researcher. She provides help with pedigree chart compilation, probate records, vital records, probate heir searches, land records, town records, court records, microfilm research, and cemetery/headstone photography. Dr. Schellen specializes in lineage society applications, including but not limited to Daughters of the American Revolution (DAR), Sons of the American Revolution (SAR), the Hereditary Order of Descendants of Colonial Governors, Colonial Dames of the XVII Century, Mayflower, Associated Daughters of Early American Witches, Society of the Descendants of Washington's Army at Valley Forge, Daughters of the Republic of Texas, and others. She has served six terms as a DAR chapter Registrar and has also served in various state and national DAR lineage research and genealogy roles, where she has assisted other DAR chapter Registrars with their prospective member applications, as well as provide them help with the resolution of lineage issues on problematic applications. Dr. Schellen has helped over 350 prospective members all across the country join the DAR.
Geographic Specialties
CT, MA, ME, NY, NC, TX, New England, Mid-Atlantic, South, Dallas/Ft. Worth, Nova Scotia
Degrees

PhD (Curriculum & Instruction), MHSM (Specialized MBA), BA (Interdisciplinary Studies)

Testimonials

"Dr. Schellen's in depth research exceeded my expectations. She provided detailed documentation of my Native American roots that took the mystery out of my family history. Dr. Schellen gave me a gift that I could share with the ones I love, knowledge of our heritage. Thanks to her our children and grandchildren will have stories to treasure forever."-- S. Briggs



"Dr. Schellen went above and beyond my expectations while researching my family history. My interest started out from mild curiosity, but grew as I learned more about my family. She not only traced my lineage back with an 8-page family tree, but included exciting information about famous people in my family tree. The narrative included where people were born, how they lived, and died. This part of the research really brought my family's history to life. I'm related to Laura Ingalls Wilder! This research not only opened up great conversations with my family, but allowed me to be accepted into DAR as well as other historical societies. I appreciated the non-fiction book suggestions that included members of my family. I have suggested Dr. Schellen to several friends interested in their family history and now have a small group of friends who have found out we are cousins, (one is my 11th cousin twice removed) and have a dinner a few times a year to celebrate. Thank you for your professionalism, attention to detail, and thorough research! You really have brought history alive for our family!" --Terri S.



"Dr. Julie Schellen was an absolute God-send for me. Her love of her job, her kind personality and the perfection in her work shows her character. She quickly became a team player in my quest. Dr. Schellen worked very hard to get my DAR application prepared. We would run into a road block, and sure enough she would go off into another direction to get around the road block. Not only did she get my DAR application completed and approved, but she also found Ancestors to a couple of other Lineage Societies, including the General Society of Mayflower Descendants. Even though Dr. Schellen was working on several projects, she always made me feel like mine was the only one! I honestly don't think I could have done this without her. My family and I appreciate all that Dr. Schellen was able to give us. The gift of learning about our family history and the proof needed to join several Lineage Societies. I am her Number One Fan!" Toni T. Grapevine, TX

Lectures

•Using Deeds & Court Records in Your Research
•Double, Double Toil and Trouble: Witches in Colonial America
•How to Find a Revolutionary War Patriot Quickly on your Family Tree
•You Have Taken a DNA Test. Now What?
•Revolutionary War Patriots: Where are They?
•To "AIR" is Human- Tips for DAR Registrars on How to avoid AIRs

Publications

Julie K. Schellen, "Identifying the Parents of Rhoda (Phoenix) Cilley of Waldo County, Maine," The Maine Genealogist, 44:2 (May 2022): 51-61.
Credentials

CG®

Affiliations

National Genealogical Society; NE Historic Genealogical Society; NY Genealogical & Biographical Society; Utah Genealogical Association; Texas State Genealogical Society; Dallas Historical Society; Daughters of the American Revolution; Colonial Dames of the XVII Century, Associated Daughters of Early American Witches; Hereditary Order of Descendants of Colonial Governors; National Society of New England Women; Society of the Descendants of Washington's Army at Valley Forge; National Society of the Dames of the Court of Honor; and others.