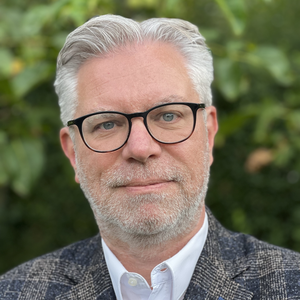 Genealogy professional in the Netherlands, researcher, writer and lecturer.
Business Name

Antecedentia | Genealogy in the Netherlands

Non-Research Specialties

Archivist
Author/Writer
Columnist
Compiler/Indexer
Lecturer/Presenter - On-site
Lecturer/Presenter - Virtual
Transcriber
Translator
Travel & Tour Planner

Research Specialties

Catholic
Court Records
Dutch Colonies
Historical Sites
Land Records
Military
Paleography (ancient/historical handwriting)

Research Countries

Belgium
Netherlands

Research Time Periods

17th Century
18th Century
19th Century
Noord-Brabant, Netherlands
John Boeren (1973) studied Constitutional Law and History of Law at Tilburg University, and Archival Studies at The Hague School for Archivists, both in The Netherlands. He worked several years at the Tilburg Archives, mainly as a manager of the Services and Education Department. He served the mayors of Tilburg and Goirle until 2018. Since 1988 he is a genealogist, a professional since 2015. He regularly gives lectures in genealogy methods, and is an instructor for genealogy courses.
He was on the national board of NGV (Dutch Genealogical Society) and the board of ISFHWE (International Society of Family History Writers and Editors). He currently serves as a board member of APG (Association of Professional Genealogists) and as the president of a regional NGV chapter.
In 2018 he was appointed Knight in the Order of Orange-Nassau for his longstanding service to Dutch society, particulary for his volunteer work in the field of (local) history and genealogy.
Degrees

The Hague School for Archivists (Archival Studies), Tilburg University (Constitutional Law & History of Law)

Languages

Basic German (reading only), Basic Latin (reading only), Dutch, English

Repositories

Research in all archives in the Netherlands and the Dutch-speaking part of Belgium. Some research in German places close to the Dutch border.

Lectures

- Introduction to Dutch Genealogy
- 25 Rules for Genealogists
- Research in Dutch Parish Records
- Research in Dutch population registers
- How to trace your Dutch ancestors on the internet
- other topics, to be discussed

Publications

John's columns and articles were published in Going In-Depth, the (digital) magazine of The In-Depth Genealogist, Family Tree Magazine (UK), Family Tree Magazine (US). He wrote the Legacy QuickGuide on Dutch genealogy.
Certificates

- University of Strathclyde PGCert, 2022
- National Institute for Genealogical Studies (English Records), 2020
- National Institute for Genealogical Studies (Professional Development), 2019
- National Institute for Genealogical Studies (Methodology), 2019

Affiliations

Memberships:
- Dutch Genealogical Society (NGV)
- Royal Netherlands Society for Genealogy and Heraldry (KNGGW)
- National Genealogical Society (NGS)
- Register of Qualified Genealogists (RQG), student member
| | |
| --- | --- |
| Phone: | |
| Email: | john.boeren@antecedentia.com |
| Street Address: | Hasseltplein 40 |
| Address 2: | |
| City: | |
| State/Province: | Noord-Brabant |
| Country: | Netherlands |
| Zip/Postal Code: | 5042AC |