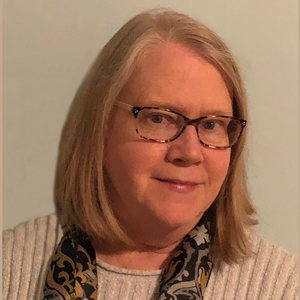 Spring/summer 2021 special! 30 minute zoom or phone advice session $25.
Business Name

One Rhode Island Family

Non-Research Specialties

Author/Writer
Blogger
Editor
Historian
Instructor
Lecturer/Presenter - On-site
Lecturer/Presenter - Virtual
Project Manager
Transcriber

Research Specialties

Colonial
Court Records
Historical Sites
Land Records
Naturalization

Research Provinces / States

Massachusetts, United States
Rhode Island, United States

Research Countries

United States

Research Time Periods

17th Century
18th Century
19th Century
Warwick, Rhode Island, United States
I am accepting clients, editing work, speaking engagements, and also small projects to assist other genealogists.
Specializing in southern New England, I am accepting clients for Rhode Island research as well as surrounding areas in Connecticut and Massachusetts.
I speak around New England and also offer one-on-one online coaching sessions.
I love getting out to repositories particularly when they fully open again.
If you are a professional genealogist needing local help, email me, rhodeisland202@gmail.com
I specialize in writing, editing, self-publishing, and also I'm able to transcribe materials.
Contact me about your research needs!
* I am an experienced speaker, including speaking at the New England Regional Genealogical Conference, the Association of Professional Genealogists webinar series, Legacy Family Tree Webinars, and around New England. I offer virtual Zoom presentations, live, to your library or genealogy society group. Also booking engagements in person to begin August, 2021.
Please message me at rhodeisland202@gmail.com if you are interested in arranging a talk. The topics for Sept 2021- August 2022 are:
Chart Your Own Course: Education Plans for Genealogists
Conferences, webinars, books, institutes, online courses, certification and guided groups ... sharpening skills and learning new areas of genealogy never looked so confusing. Explore the wide range of today's new learning opportunities to meet your time and budget constraints. If you are newer to genealogy, this is a great time to plan the best education for you.
The Real Life of Vital Records
Understanding when, where and why vital records were created, and the changes in those practices over the years, can help us find them today. Learn how to use copies, abstracts, indexes and "substitutes" on the path to the best record. Improve your family history research today by maximizing your ability to locate the records that tie generations together.
Tips for Navigating Rhode Island Records
Many Americans have roots in Rhode Island, and there are some unique sources available to trace Rhode Island's colonial families. The post-Revolutionary War period was a time of industrialization and enormous change. The immigrants to Rhode Island in the later 1800's left completely different clues. Let's review the best tips for breaking through to your ancestor's Rhode Island story.
Produce Your Family History Book for $20
Self-publishing has gotten easier and cheaper in the last 10 years. For those who have spent decades researching a family tree, gathering stories and pictures, but keep delaying the production of a book, now is a good time to explore the next steps. Learn how your digital documents can come together to produce a book that is affordable and simple to distribute within your family, ready to be discovered years from now by your family's next "story keeper." It's not hard, and you can easily start with just one book. Samples will be on display.
Email me at rhodeisland202@gmail.com .
* I love to consult on Rhode Island genealogy problems. Book a 30-minute consult today for $25 by contacting me at rhodeisland202@gmail.com. I believe strongly in the ability of all genealogists to build their own skills, and I am happy to help them figure out a good strategy for solving their Rhode Island genealogical mystery.

* Mentor in the "GenProof" Study Groups, Feb-March, 2021.

* Volunteer with the Rhode Island Genealogical Society, currently serving as Vice President.

* Serving on the Membership Committee of the National Genealogical Society.

* Conducted research in many repositories around the U.S. including the Family History Library, NEHGS in Boston, Connecticut State Library, Newberry Library, Boston Public Library, and the Allen County Public Library.
* Former editor, Past Times newsletter from the Massachusetts Society of Genealogists.

* Professionally, I have decades of experience in association management including work with data, programs, membership and communications.
---
Geographic Specialties
Rhode Island, New England
---
Degrees

B.A., Wesleyan University (History & English)

Repositories

Rhode Island Historical Society

Rhode Island Judicial Records Center

Rhode Island State Archives

Available for ANY Rhode Island location.


Publications

Diane co-authored with Maureen Taylor, in 2018, a volume in the National Genealogical Society's Research in the States series, Rhode Island. She maintains a website of genealogical adventures and tips at OneRhodeIslandFamily.com. Four Rhode Island lectures are featured on Legacy Family Tree Webinars.


Certificates

ProGen 28, ProGen 40 (Coordinator)

Affiliations

Member, Rhode Island Genealogical Society

Massachusetts Society of Genealogists

National Genealogical Society

New England Historic and Genealogical Society

Association of Professional Genealogists, (+ New England Chapter).

Currently serving on Membership Committee, NGS.

| | |
| --- | --- |
| Phone: | 401-461-2671 |
| Email: | rhodeisland202@gmail.com |
| Street Address: | |
| Address 2: | |
| City: | Warwick |
| State/Province: | Rhode Island |
| Country: | United States |
| Zip/Postal Code: | |