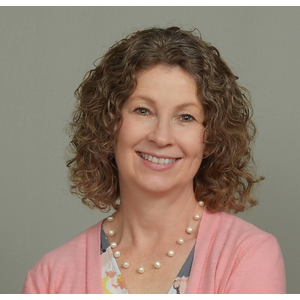 Owner and Lead Researcher at Family Locket Genealogists
Business Name

Family Locket Genealogists

Non-Research Specialties

Author/Writer
Blogger
Historian
Instructor
Lecturer/Presenter - On-site
Project Manager

Research Specialties

African American
American Indian
Children/Youth
Civil War
Court Records
DNA Specialist
Emigration & Immigration
Land Records
Latter-day Saints (Mormon)
Migration
Military
Naturalization

Research Time Periods

18th Century
19th Century
20th Century
Diana is a professional genealogist, teacher, author, and speaker. She has twenty years of research experience and holds a credential for genealogy research through the International Commission for the Accreditation of Professional Genealogists (ICAPGen). Diana is Accredited in the United States Gulf South Region, which includes Alabama, Arkansas, Florida, Georgia, Louisiana, Mississippi, and Texas. Diana serves as a Commissioner for ICAPGen and works with a team teaching about the Accreditation process through webinars, classes, and a series of videos hosted on YouTube.
Diana graduated from Brigham Young University Magna Cum Laude with a Bachelors degree in Education. She is the author of the bestselling book Research Like A Pro: A Genealogist's Guide and creator of the "Research Like a Pro" study group and e-Course. Diana co-hosts the Research Like a Pro genealogy Podcast with her daughter, Nicole Dyer, and writes regular articles on their website, FamilyLocket.com.
Services
Diana's professional research company, Family Locket Genealogists, specializes in U.S., British Isles, and DNA research, genealogy consulting & coaching, and onsite research at the Family History Library in Salt Lake City. They offer document retrieval at the Family History Library as well. See FamilyLocket.com for a full description of services.
Geographic Specialties
AL, AR, FL, GA, KY, OK, TX, UT, VA, South, Southwest, England
Degrees

Bachelor of Science (Elementary Education)

Repositories

BYU Family History Library,Family History Library - Salt Lake City,Utah State Archives, Salt Lake City, UT

Testimonials

"What a fantastic outcome! After researching by ourselves we had truly hit a brick wall. We knew what our questions were but didn t know how to pursue them further. Working with Diana was a blessing. She confirmed some of our speculations about family and answered some big questions. It is such a relief to have these family mysteries solved. I have confidence we can put these questions to rest because Diana did such a thorough job and documented everything meticulously. We appreciate the ease in working with Diana; clear communications, empathetic attitude and generous availability. We will work with her again on further family mysteries. We highly recommend her services! Thanks Diana!" (Kathleen Shaffer April 2019)

"I have consulted with other professional genealogists and have had disappointing results in terms of responsiveness and work ethic. Diana is a breath of fresh air she consulted with us thoroughly to gain a complete understanding of what was needed, where we have already researched, and ensure we had a clear understanding of where she would focus. She has been responsive to our requests and provided a clear, complete, report of her work on time, as agreed. We couldn't be happier with her approach, professionalism, knowledge, and attitude toward our project. We will continue to consult with her and recommend her to all." (Mike Stout February 2019)

"After more than 10 years of genealogy research I wanted to write up my immigrant ancestors as names and dates on a tree don't tell the story. Diana reviewed my research (found a big mistake) and then wrote moving biographical sketches for my family to read. She struck the right note of accepted genealogy standards in writing in the telling of moving events in their lives. My immigrant ancestors deserve the Diana treatment! Thank you so much." (Mary Beth Mueller February 2019)

"I attended a few of Diana s classes at Roots Tech over the last few years and signed up for her newsletter. I learned something helpful every time I read a newsletter, listened to a podcast or studied something on her website. I also started using her book, Research Like a Pro. Each time I applied her advice I felt that I made some progress however I was feeling very overwhelmed about how to tackle the 39 boxes of family history papers and projects I have accumulated over the years. I scheduled a consultation with her and she has given me hope! She helped me work out a map of practical steps I can take to actually make progress. She not only gave me family history guidance that is helping me manage my mountain of family history boxes but I feel that the things I m learning from her are transferring to other areas of my life and helping me improve in many ways. Diana is very professional, uses technology to accelerate progress and most of all she is a very gifted teacher!" (Lynnette Peters November 2018)

Lectures

Diana lectures on a variety of topics including Accreditation, organization, location research, the research process, record types, and research methodology. See FamilyLocket.com/speaking/ for a list of topics.

Publications

Research Like A Pro: A Genealogist's Guide
Credentials

AG®

Affiliations

National Genealogical Society, Utah Genealogical Society The International Commission for the Accreditation of Professional Genealogists, Association of Professional Genealogists

Blog
| | |
| --- | --- |
| Phone: | xxx-xxx-xxxx |
| Email: | diana@familylocket.com |
| Street Address: | |
| Address 2: | |
| City: | |
| State/Province: | Utah |
| Country: | United States |
| Zip/Postal Code: | |