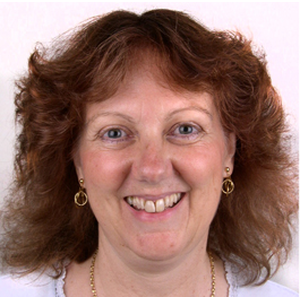 UK-based genetic genealogist
Non-Research Specialties

Author/Writer
Editor
Lecturer/Presenter - On-site
Lecturer/Presenter - Virtual

Research Specialties

DNA Specialist

Research Counties

Berkshire, South East England, United Kingdom

Research Countries

England

Research Time Periods

14th Century
15th Century
16th Century
17th Century
18th Century
19th Century
20th Century
21st Century
I am an experienced UK-based editor, writer, genealogist and genetic genealogist. I am an Honorary Research Associate in the Department of Genetics, Evolution and Environment at University College London. I have worked on a range of books and journals on a variety of different subjects and I have written articles for various genealogy publications in the UK. I am the author of two books published by the History Press: DNA and Social Networking: A Guide to Genealogy in the Twenty-First Century (October 2011) and The Surnames Handbook (October 2012). I have been researching my own family history since 2002. I have extensive experience of English records with particular knowledge of the records for Berkshire and Devon.
Services
I offer presentations on a wide range of subjects relating to the use of DNA testing both for genealogy purposes and for forensics. I also offer lectures on surnames and the use of social media for genealogy.
I am available for writing, editing and proofreading assignments. I can also undertake genealogy research assignments at the Berkshire Record Office in Reading, England, and the Reading Central Reference Library.
Geographic Specialties
England
Repositories

Berkshire Record Office, Reading Central Reference Library

Lectures

I am available to give talks on DNA testing and social networking for genealogy purposes.

Publications

I have published articles in academic journals including Forensic Science International, Forensic Science International Genetics and Human Reproduction. I have written many articles for Who Do You Think You Are Magazine and Family Tree Magazine, the leading family history magazines in the UK. I have also had articles published in the journals of various family history societies in the UK. I write mainly on the subjects of genetics, online resources and the use of social networking as a tool for family history research. My first book Family History: DNA and Social Networking was published by the History Press in October 2011.
Certificates

Master Craftsman of the Guild of One-Name Studies

Affiliations

I am an Honorary Research Associate in the Department of Genetics, Evolution and Environment at University College London. I am a member of the Guild of One-Name Studies, the International Society of Genetic Genealogy, the Devon Family History Society, the Berkshire Family History Society and the Somerset and Dorset Family History Society.

Blog

cruwys.blogspot.com
| | |
| --- | --- |
| Phone: | |
| Email: | debbiekennett@gmail.com |
| Street Address: | |
| Address 2: | |
| City: | |
| State/Province: | |
| Country: | United Kingdom |
| Zip/Postal Code: | |