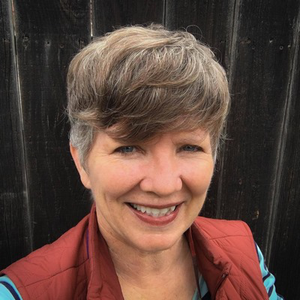 Not Taking Clients

Check this if you are currently not taking new clients.
California, United States
Dayna Jacobs, AG®, is a former Commissioner on the International Commission for the Accreditation of Professional Genealogists, (ICAPGenSM), and previously served as a Director on the board of the Utah Genealogical Association. She is accredited in the U.S. Mountain West States as well as the U.S. Southwest States regions. She has been researching, teaching, and writing since 1988 and has been on staff at the Monterey, California Family History Center since 1998, where she serves as consultant and was formerly the staff trainer and Assistant Director. Dayna has presented classes at the Northwest Genealogy Conference, the BYU Genealogy Conference, the New England Regional Genealogy Conference, and local genealogy society conferences and meetings,
Services
Investigative Genetic Genealogist, working with law enforcement to solve violent crimes and identify victims of homicide.
Geographic Specialties
U.S. Mountain West, U.S. Southwest, Mexico
Lectures

Researching with Evernote - A Case Study; Beyond Pedigree Charts, Using Genealogy Software's Research Tools; Archives and Libraries: Successful Research Onsite or Online; Free Genealogy Classes, Webinars, and Online Learning; Dayna's Genealogy Toolkit; Wild, Wild Research in the Mountain West States; Planning Your Research Trip; Washington, D.C. Research from Home; Snow White and the Census; Research on FamilySearch Like a Pro; Genealogy Blogs Made Easy; 11 Key Record Groups
Credentials

AG®

Affiliations

National Genealogical Society, Monterey County Genealogy Society, Utah Genealogical Society, International Commission for the Accreditation of Professional Genealogists, Association of Professional Genealogists

Blog
| | |
| --- | --- |
| Phone: | 831-776-5648 |
| Email: | dkj8888@gmail.com |
| Street Address: | |
| Address 2: | |
| City: | |
| State/Province: | California |
| Country: | United States |
| Zip/Postal Code: | |