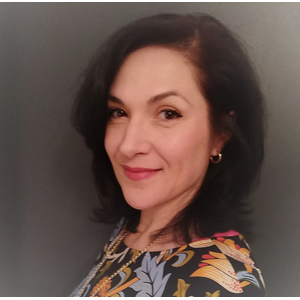 Researcher & Event Producer
Non-Research Specialties

Conference Planner

Research Specialties

Hispanic

Research Countries

Mexico
Spain
United States

Research Time Periods

16th Century
17th Century
18th Century
19th Century
20th Century
*Geographic Specialties (Mexico): Aguascalientes, Jalisco, Nayarit, Zacatecas.
I've practiced genealogy for myself for over twenty years, with a focus on Mexican and Spanish records. I earned my certificate in genealogical research from Boston University in 2020 and conduct research full-time.
I moved into the genealogy space after running a successful meetings and events business for fifteen years based in Los Angeles, California. From soup to nuts, I produced conferences with exhibits, seminars, meeting retreats and receptions for C-level executives in the media and entertainment industries. I've produced events in major cities including Los Angeles, San Francisco, Seattle, New York, Washington D.C., New Orleans, and also London in the U.K.
For my researcher colleagues: I hold a library of hard-to-find published works relevant to Spanish and Colonial genealogy that I have purchased in Mexico and Europe and am happy to execute searches and provide citations for a fee. My collection includes published genealogies from Colonial Mexico (Nueva España, Nueva Galicia, Nueva Vizcaya, Basque Families), as well as published indexes for Passengers to the Indies, Colonial Notarial records located in Mexico, Sevilla and Canary Islands (wills, property transfers, dowries and the like), Catholic pre-marital investigations (Nueva Galicia and Nuevo Leon), University Matriculations and Degree Recipients (Guadalajara & Mexico City), criminal cases (Zacatecas), Cristero Rebelion registry (Jalisco, Mexico), titles of Nobility challenges, purity of blood claims, and patents (Extremadura, Andalusia & Valladolid Spain) and Inquisition records for Seville, Canary Islands, Toledo, Ciudad Real, Aragon and Navarre (Spain) and Mexico/Latin America. All published resources are in the Spanish language, and I can also provide translations if needed. In the U.S., these volumes are only available at university libraries and some you can find at the Family History Library in Salt Lake City, Utah.
Languages

Speak and read English & Spanish

Lectures

Featured Speaker, Nueva Galicia Genealogical Society Conference, Sacramento CA

Publications

Creator, Publisher and Editor of GuadalajaraDispensas.com, an online resource containing extracts of thousands of Catholic Marriage Dispensations contained in the Archives of the Archdiocese of Guadalajara, Jalisco, Mexico.
Certificates

Boston University Certificate in Genealogical Research

Affiliations

Association of Professional Genealogists, National Genealogical Society