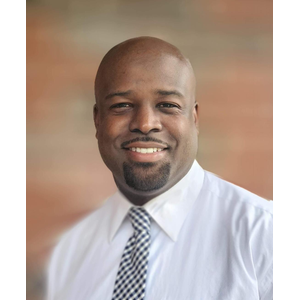 Professional Genealogist/Researcher at C.D. Bryant Genealogy
Business Name

C.D. Bryant Genealogy

Non-Research Specialties

Author/Writer
Editor
Family Heirloom Preservationist
Historian
Lecturer/Presenter - On-site
Oral Historian/Interviewer
Reunion Planner
Transcriber

Research Specialties

African American
American Indian
Court Records
DNA Specialist
Hispanic
Land Records

Research Counties

Acadia Parish, Louisiana, United States
Bexar County, Texas, United States
Bienville Parish, Louisiana, United States
Caddo Parish, Louisiana, United States
El Paso County, Texas, United States
Gregg County, Texas, United States
Harrison County, Texas, United States
Kaufman County, Texas, United States
Newton County, Texas, United States
Panola County, Texas, United States
Rusk County, Texas, United States
Smith County, Texas, United States

Research Provinces / States

Alabama, United States
Arizona, United States
Arkansas, United States
California, United States
Colorado, United States
Florida, United States
Georgia, United States
Illinois, United States
Indiana, United States
Louisiana, United States
Maryland, United States
Mississippi, United States
Missouri, United States
New Mexico, United States
New York, United States
North Carolina, United States
Ohio, United States
Oklahoma, United States
Pennsylvania, United States
South Carolina, United States
Tennessee, United States
Texas, United States
Virginia, United States
Washington, United States

Research Countries

Canada
Dominican Republic
England
Germany
Haiti
Italy
Mexico
Spain
United States

Research Time Periods

18th Century
19th Century
20th Century
21st Century
Christopher D. Bryant is a professional genealogist, author, writer, editor, family heirloom preservationist, historian, lecturer/presenter, oral historian/interviewer, reunion planner, cemetery researcher, and transcriber.
He is the owner and sole researcher of C.D. Bryant Genealogy, L.L.C. as well as a member of the Association of Professional Genealogists (APGen), Dallas Genealogical Society (DGS), Tennessee Genealogical Society (TNGS), and is a volunteer for Find A Grave.
He specializes in African American, Native American, and Hispanic history and culture and analyzing DNA to assist in uncovering family mysteries.
He presents regularly at genealogy events, sharing various methods he uses to solve challenging genealogical problems as well as emphasizes the importance of documenting our history both fully and accurately!
Affiliations

Member of Dallas Genealogical Society

Member of Afro-American Historical and Genealogical Society

Member of Tennessee Genealogical Society (TNGS)

Volunteer for Find A Grave