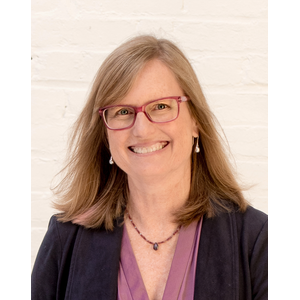 Owner, Stone House Historical Research, LLC
Business Name

Stone House Historical Research

Research Specialties

Forensic
Heir Searcher

Research Time Periods

19th Century
20th Century
21st Century
Essex Junction, Vermont, United States
Catherine Becker Wiest Desmarais and her experienced research team at Stone House Historical Research undertake forensic genealogy research to assist US Army repatriation efforts and to locate heirs in legal matters involving probate and property title issues. Board-certified by the Board for Certification of Genealogists since 2011, Catherine also holds a master's degree in Education from the University of Vermont. She served as the Vice-President of the Association of Professional Genealogists (APG) from 2014-2017 and is a past board member of the Council for the Advancement of Forensic Genealogy (CAFG) and past coordinator their mentor program.
Services
Led by Board-certified genealogist Catherine Wiest Desmarais, the professional genealogy team at Stone House Historical Research excels at genealogical problem solving and reconstructing hard-to-prove relationships in forensic genealogy research projects. Our professional genealogists are highly skilled and experienced, and a Board-certified genealogist is involved in every project. If you are a member of the legal community and need kinship reconstruction or verification, please contact us for a fully-documented genealogical research report or legal affidavit of kinship and due diligence.
Degrees

Master's Degree (Education)

Repositories

In addition to our core research team, we utilize a network of professional genealogists for document retrieval at the Family History Library in Salt Lake City, in every US state, and in many countries.

Lectures

Catherine teaches at the Genealogical Research Institute of Pittsburgh (GRIP), the Salt Lake Institute of Genealogy (SLIG), the New England Genealogical Consortium, and the Federation of Genealogical Societies conference, as well as local venues.

Publications

Catherine's research and genealogical writing has been published in the National Genealogical Society Quarterly, Utah Genealogical Association's Crossroads, and the Association for Professional Genealogists Quarterly.
Credentials

CG®

Affiliations

Board for Certification of Genealogists (BCG) Association for Professional Genealogists (APG), Council for the Advancement of Forensic Genealogy (CAFG), New England Chapter of the APG, National Genealogical Society
| | |
| --- | --- |
| Phone: | (802) 363-7885 |
| Email: | catherine@stonehouseresearch.com |
| Street Address: | (802) 363-7885 |
| Address 2: | |
| City: | Essex Junction |
| State/Province: | Vermont |
| Country: | United States |
| Zip/Postal Code: | 05452 |