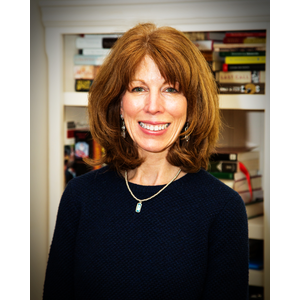 Owner, BFM Research, LLC
Business Name

BFM Genealogical Research

Non-Research Specialties

Author/Writer
Historian
Instructor
Lecturer/Presenter - On-site
Transcriber

Research Specialties

Colonial
Emigration & Immigration
Land Records
Lineage Societies
Loyalists
Mayflower

Research Provinces / States

Connecticut, United States
Maine, United States
Massachusetts, United States
New York, United States
Vermont, United States

Research Time Periods

17th Century
18th Century
19th Century
20th Century
21st Century
Northborough, Massachusetts, United States
Professional genealogist and speaker from Massachusetts who solves genealogical puzzles and teaches family history research. Specialties are family history compilation and colonial New England research. Earned an undergraduate degree in Economics at Wellesley College and have a background in training and development. I hold a certificate from the Genealogical Research program at Boston University's Center for Professional Education and am a long-time member of the Association of Professional Genealogists.
Services
Genealogical projects range from family tree charts and heritage society applications to solving family mysteries. In addition to my catalog of current presentations, I design custom programs to address particular topics of interest for genealogy groups and societies.
Geographic Specialties
New England
Degrees

BA, Wellesley College (Economics)

Languages

American English

Repositories

NEHGS
MA State Archives
MA Department of Vital Records and Statistics
NARA - Waltham, MA
Massachusetts repositories and libraries

Testimonials

References available upon request

Lectures

(1) "Who Lyeth There? Digging Up Colonial New England Ancestor Records" - Discover how the first Massachusetts towns were settled and place your colonial ancestor into historical context to identify relevant record sources.

(2) "A Portrait of Victorian America: Using Old Letters to Paint a Rich Family History" - This case study demonstrates how to analyze a collection of historical family letters to place a family into historical context.
Certificates

Certificate in Genealogical Research (Boston University)

Affiliations

-Association of Professional Genealogists -(NEAPG) New England Association of Professional Genealogists -(MSOG) Massachusetts Society of Genealogists -(NGS) National Genealogical Society -(NEHGS) New England Historical Genealogical Society -(NYG&B) New York Genealogical and Biographical Society

Blog
| | |
| --- | --- |
| Phone: | 508-981-1884 |
| Email: | bethfmcc@bfmresearch.com |
| Street Address: | BFM Research |
| Address 2: | 14 Foxwood Lane |
| City: | Northborough |
| State/Province: | Massachusetts |
| Country: | United States |
| Zip/Postal Code: | 01532 |