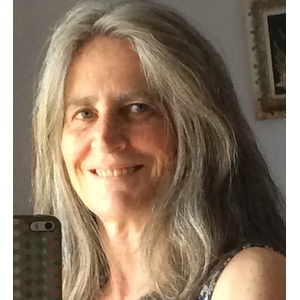 Writer of creative nonfiction ancestral biography and family history stories; Vermont genealogist; Owner of Family Pictures Genealogy
Business Name

Family Pictures Genealogy

Non-Research Specialties

Author/Writer
Blogger
Historian
Lecturer/Presenter - On-site

Research Provinces / States

Vermont, United States

Research Time Periods

19th Century
20th Century
Ann enjoys writing up your completed research into a readable story that you can share with your family.
Ann's book Duty, Family, Perseverance: The Story of William Watson tells the story of a English immigrant woolen mill worker who battled chronic illness, family crisis, and financial hardship to care for his family. Ann also enjoys creating handmade books.
Services
Family history narrative and biographical writing. Vermont genealogical research. Records-only research for other genealogists; Vermont portion of your project. Lectures on beginning genealogy.
Geographic Specialties
Vermont
Degrees

M.Ed. University of Vermont (School Library Media); B.A. University of Vermont (History)

Repositories

Sheldon Museum, Middlebury, VT

UVM Special Collections

Vermont Historical Society Leahy Library

Vermont State Archives and Records Administration, Middlesex

Vermont Town Clerks

Testimonials

"Ive been reading DUTY, FAMILY, PERSEVERANCE: THE STORY OF WILLIAM WATSON. It is so well written and illustrated ... so powerful. What a great story you have told." Chris A., Massachusetts.

"I just finished reading your book and it was so well done! I love the way you really told a story rather than just reporting dry facts. You did this through the use of quotes, descriptive details, and conjecture about feelings and motivation." Louise W., Vermont

"Your report is pretty impressive both from the point of view of your research and presentation, as well as his life... It really brought this era to life. I like the photographs and the pedigree chart." Clyde W., New Hampshire

"Your bibliography was amazing ... Thank you for a professional job done in a timely manner." Nancy S., Maine

"Thanks Ann for your thorough and professional report." Ted S., Missouri

"The scholarship and attention to detail [in the report] is of the first order." History professor, Massachusetts

"I am most definitely pleased ... The process of working with you throughout has been a valuable learning experience for me." Julie P., New Jersey

Lectures

"Jump Start Your Genealogy Research: Tips From the Professionals." For beginners.

"William Watson: Story of an Immigrant Mill Worker." Slide show story.

Publications

Duty, Family, Perseverance: The Story of William Watson. An English immigrant works in a New England woolen mill, enlists in the Civil War, and battles chronic illness, family crisis, and financial hardship to take care of his family. Available at Lulu.com .
Certificates

Certificate in Genealogical Research (Boston University)

Affiliations

National Genealogical Society. Vermont French-Canadian Genealogical Society. New England Historic Genealogical Society. ProGen Study group finished fall 2017.

Blog
| | |
| --- | --- |
| Phone: | 802-453-5821 |
| Email: | ann@familypicturesgenealogy.com |
| Street Address: | |
| Address 2: | |
| City: | |
| State/Province: | Vermont |
| Country: | United States |
| Zip/Postal Code: | |