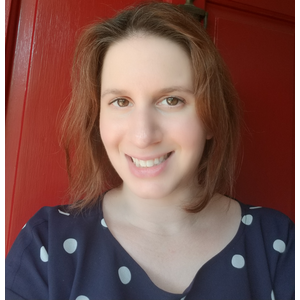 Professional genetic genealogist and educator
Business Name

My Family Genie

Non-Research Specialties

Archivist
Author/Writer
Blogger
Editor
Historian
Instructor
Lecturer/Presenter - On-site

Research Specialties

Adoption
DNA Specialist
Emigration & Immigration
Forensic
French Canadian
Heir Searcher
Holocaust
Jewish
Naturalization
Rabbinic Judaism

Research Time Periods

19th Century
20th Century
21st Century
Massachusetts, United States
Dr. Adina Newman, EdD, is the creator of My Family Genie, where she assists clients with
research and blogs about her genealogy musings. Her specialties are in Jewish genealogy, genetic genealogy,
social media, and New England, and she presents on these topics in a variety of venues, from major genealogy conferences to local genealogy societies. Her findings have received international media attention, including mentions in The Daily Mail, The Times of Israel, Heavy.com, and Perez Hilton, and appearances on Boston 25 News. She volunteers as a moderator for a Jewish genetic genealogy Facebook group and on the program committee for her local Jewish genealogical society. She was also a 2020 recipient of the AncestryProGenealogists scholarship.
You can find her on Instagram, Facebook, Twitter, and TikTok as @MyFamilyGenie.
Geographic Specialties
New England, New York City, Quebec, Eastern Europe
Degrees

Doctor of Education (Ed.D), Educational Leadership, the George Washington University
MAT, Elementary Education, Brandeis University
Ed.M., Education Policy & Management, Harvard University
BS, Social Studies Education, Boston University
BA, History and International Relations, Boston University

Languages

Basic latin, Can read French, Hebrew, Italian

Repositories

NARA Boston, Massachusetts Archives, Rhode Island State Archives, other New England-based archives

Testimonials

"This is amazing...I think it might honestly be one of the coolest things that has come from this experience [Southern Charm]. I sent it to my parents and brother and they thought it was great, too. I can't thank you enough and think what you do is really awesome."
~Craig Conover, Star of Bravo TV's Southern Charm

"Dr. Adina was an absolute pleasure to work with - she was extremely professional and thorough. I was constantly amazed at how much work she was able to conduct in the very little time that we worked together. In a matter of hours, she was able to locate my biological father from the very little anecdotal information I had and the third and fourth cousin matches from my AncestryDNA results. I cannot recommend working with her enough!"
~Chelsea R., Boston, MA

"Dr. Adina was recommended by an acquaintance to help me locate information regarding my grandfather and his father's family. She has been extremely competent, prompt, and helpful. She was able to find information about my extended family that has eluded me for some time (years). Another positive has been her reasonable rate."
~Elizabeth L., Waterbury, CT

Lectures

Sample of Lectures (please contact for full list of available presentations)

DNA Basics: Getting Started with Genetic Genealogy

DNA and Endogamy: Making Sense When Your Matches Don't Make Sense

Jewish Genealogy 101

The Jews of New England

DNA Painter Basics: Strategies to Enhance Your Genealogical Research

Join the FAN Club!: Using Cluster Research to Break Down Your Brickwalls

The Art of Finding Living People

#Genealogy: Incorporating Social Media into Your Genealogical Research

Googling Your Genealogy

A Millennial's Guide to Genealogy

​
Certificates

ProGen 50 (Chat Day Co-Discussion Leader)
Certificate in Genealogical Research (Boston University)

Affiliations

Association of Professional Genealogists
New England Historic Genealogical Society (Jewish Heritage Center)
Jewish Genealogical Society of Greater Boston
Israel Genealogy Research Association
Utah Genealogical Association
National Genealogical Society

Blog

myfamilygenie.com/blog
| | |
| --- | --- |
| Phone: | |
| Email: | adina@myfamilygenie.com |
| Street Address: | |
| Address 2: | |
| City: | |
| State/Province: | Massachusetts |
| Country: | United States |
| Zip/Postal Code: | |