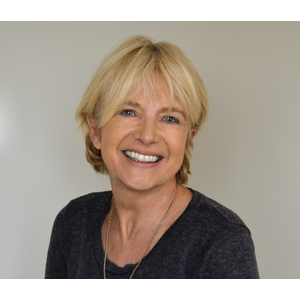 The Forensic Genealogists, County Cork, Ireland. www.theforensicgenealogists.com. Irish Citizenship Application research.
Business Name

The Forensic Genealogists

Non-Research Specialties

Marketing Consultant
Project Manager
Transcriber

Research Specialties

Adoption
Catholic
Court Records
DNA Specialist
Dual Citizenship
Emigration & Immigration
Federal Records
Forensic
German American
Heir Searcher
Irish American
Land Records
Methodist
Military
Naturalization
Royal/Noble Families

Research Provinces / States

London, United Kingdom
New York, United States
Northern Ireland, United Kingdom
Scotland, United Kingdom
Wales, United Kingdom
West Midlands, United Kingdom
Yorkshire and the Humber, United Kingdom

Research Countries

England
France
Germany
India
Ireland
Scotland
United States
Wales

Research Time Periods

18th Century
19th Century
20th Century
21st Century
I am from London and have lived in County Cork, Ireland for over twenty years. I am an experienced family history researcher with over 20,000 individuals from all over the world forming my own family tree. I have worked on and built dozens of family trees and solve genealogical conundrums on behalf of clients worldwide.
I have considerable experience in forensic genealogy/probate research cases on behalf of solicitors, accountants, government departments, law enforcement and the media in order to trace missing beneficiaries, as well as researching for individuals interested in finding out more about their heritage.
I undertake US-Irish family history research as well as United Kingdom including genealogical research and advice on IRISH PASSPORT AND CITIZENSHIP applications, obtaining the appropriate Irish vital records. I undertake Irish heritage research projects on behalf of individual clients worldwide.
Genetic genealogy: Combining DNA profiling, DNA testing with traditional genealogical research methods and to identify relationships and finding lost relatives and birth parentage on behalf of clients who were adopted.
Bonner-Travel.com of Kinsale, Cork collaborates with us to offer personalised Irish Heritage and Genealogy Tours across the 32 counties of Ireland for those wishing to visit and experience life and culture in the townlands and counties from where their ancestors originated.
Languages

English

Repositories

Worldwide

Testimonials

From: Breda C. Cork.
Wendy Farr is an amazing person - Hard-working, tenacious and with that persistent determination that ensures a result. When I needed a Geneologist for a personal matter, it was a lucky day for me that it was Wendy that I contacted! She showed me great compassion and respect throughout and I received regular updates as to how things were going. Due to her untiring work ethic, I was never in doubt that a successful conclusion would be achieved."

Margaret W. Ohio
"Wendy Farr did the impossible. After doing a ton of research on my own and almost giving up, I was referred to Wendy to see if she might be able to help me find my grandmother's birth certificate. Not only did she find it, but she was also able to reconstruct my entire family tree. I am forever grateful for her amazing skill and experience. Thank you from the bottom of my heart."

John K South Dakota
" Wendy and the Forensic Genealogists found an illiterate 200 year old ghost who made his mark on his US citizenship application and citizenship. Wendy's determination unlocked our family namesake. Our family knew the European town/farm/church origin of 7 of our 8 great grandparents – but our namesake heritage was long obscured. The Forensic Genealogists used our brief family records, DNA, and their driven focus to discover the missing information – a tremendous accomplishment in an Ireland with too many destroyed and burned public records. While Irish lineage was our focus, the Forensic Genealogists work spanned nations and the Atlantic. The Forensic Genealogists went above and beyond by creating and fleshing out much of our family tree in Ancestry whereby we now have over 3,400 relatives. Our family gives the highest recommendation to Wendy and the Forensic Genealogists"

Lynda E. Palo Alto, California
"Wendy Farr, of the Forensic Genealogists, contacted me as a result of a request made to find a deceased friend's family; the deceased had died without a will. Wendy is very authentic when she makes contact, and we determined I was related to the deceased as a first cousin once removed. The fact that my deceased cousin was last living in Northern Ireland and I was living in the United States posed no problem for Wendy. I then enlisted her to help fill out more of the family tree in question. It turns out there are 14 of us. Due to the effort Wendy put in, I was formally approved by the Crown to administer the estate of my deceased cousin. And as an added bonus, through Wendy's contacts, she was able to put me in touch with a solicitor in Northern Ireland to help me as we move forward settling the estate. I recommend Wendy, no matter what country you live in, and I would definitely utilize her skills and abilities in the future. She is professional, thorough, patient, kind and so very good at her job!"
Affiliations

Society of Genealogists
International Society of Genetic Genealogy
Cork Genealogical Society
Irish Genealogical Research Society
| | |
| --- | --- |
| Phone: | +353873864040 |
| Email: | wendyafarr@proton.me |
| Street Address: | |
| Address 2: | |
| City: | Kinsale |
| State/Province: | Cork |
| Country: | Ireland |
| Zip/Postal Code: | P17 HD61 |