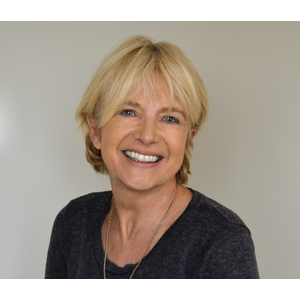 Founder and Senior Genealogist. The Forensic Genealogists. www.theforensicgenealogists.com.
Business Name

The Forensic Genealogists

Non-Research Specialties

Bookseller
Conference Planner
Marketing Consultant
Project Manager
Transcriber

Research Specialties

Catholic
Court Records
DNA Specialist
Dual Citizenship
Emigration & Immigration
Federal Records
Forensic
Heir Searcher
Irish American
Land Records
Methodist
Military
Naturalization
Royal/Noble Families

Research Provinces / States

London, United Kingdom
Northern Ireland, United Kingdom
Scotland, United Kingdom
Wales, United Kingdom
West Midlands, United Kingdom
Yorkshire and the Humber, United Kingdom

Research Countries

England
France
Germany
Ireland
Scotland
United States
Wales

Research Time Periods

18th Century
19th Century
20th Century
21st Century
I am originally from London and have lived in County Cork, Ireland for 21 years. I have been a family history researcher for twenty years. Since then I have added over 20,000 family members to my own family tree and have worked on and built dozens of family trees on behalf of clients worldwide.
I have considerable experience in forensic genealogy/probate research cases on behalf of solicitors, accountants, government departments, law enforcement and the media in order to trace missing beneficiaries, as well as researching for individuals interested in finding out more about their heritage.
I undertake US-Irish family history research as well as United Kingdom including genealogical research and advice on IRISH PASSPORT AND CITIZENSHIP applications, obtaining the appropriate Irish vital records. I undertake Irish heritage research projects on behalf of individual clients worldwide.
Genetic genealogy: Combining DNA profiling, DNA testing with traditional genealogical research methods and to identify relationships and finding lost relatives.
Bonner-Travel.com of Kinsale, Cork collaborates with us to offer personalised Irish Heritage and Genealogy Tours across the 32 counties of Ireland for those wishing to visit and experience life and culture in the townlands and counties from where their ancestors originated.
Languages

English

Repositories

Worldwide

Testimonials

From: Breda C. Cork.
Wendy Farr is an amazing person - Hard-working, tenacious and with that persistent determination that ensures a result. When I needed a Geneologist for a personal matter, it was a lucky day for me that it was Wendy that I contacted! She showed me great compassion and respect throughout and I received regular updates as to how things were going. Due to her untiring work ethic, I was never in doubt that a successful conclusion would be achieved."
Affiliations

Society of Genealogists
International Society of Genetic Genealogy
Cork Genealogical Society
Irish Genealogical Research Society
| | |
| --- | --- |
| Phone: | |
| Email: | wendy@probateresearch.ie |
| Street Address: | |
| Address 2: | |
| City: | Kinsale |
| State/Province: | Cork |
| Country: | Ireland |
| Zip/Postal Code: | P17 HD61 |