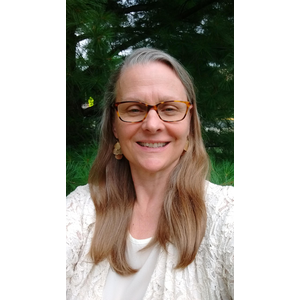 Independent scholar and founder of Find Your Family: Riley Genealogy Service, LLC
Business Name

Find Your Family: Riley Genealogy Service

Research Provinces / States

Iowa, United States
Minnesota, United States
Nebraska, United States
North Dakota, United States
South Dakota, United States
Wisconsin, United States

Research Countries

United States

Research Time Periods

19th Century
20th Century
Saint Cloud, Minnesota, United States
I earned my bachelor's degree from the University of Minnesota and my master's and Ph.D. from the University of California at Berkeley. I taught college for twenty-five years until I decided it was time to pursue another passion: family history research.
I became involved in genealogy about a dozen years ago. At first, I focused on my own family's stories, but gradually began doing genealogy for friends. I found this work so rewarding that I eventually realized I would like to turn it into a profession. Thus, I founded "Find Your Family: Riley Genealogy Service."
Now, I want to help you find your own family, to discover where your people came from, and to understand the diverse paths their lives took. I have seen how immensely rewarding this can be as people learn, for the first time, the names and dates and places of their ancestors, and even better, personal details about their lives and loves, their challenges and their accomplishments.
Degrees

PhD and MA from the University of California-Berkeley and BA from the University of Minnesota-Twin Cities.

Repositories

College of St. Benedict and St. John's University, MN
Hill Museum and Manuscript Library, SJU, MN
St. Cloud State University, MN
Stearns [County] History Museum, St. Cloud, MN
Affiliations

Irish Genealogical Society International
Iowa Genealogical Society
Minnesota Genealogical Society
Minnesota Historical Society
Nebraska State Genealogical Society
National Genealogical Society
Norwegian-American Genealogical Association
Norwegian American Genealogical Center
Norwegian-American Historical Association
Red River Valley Genealogical Society
South Dakota Genealogical Society
Wisconsin Historical Society
Wisconsin State Genealogical Society
| | |
| --- | --- |
| Phone: | 320-237-2333 |
| Email: | rileygenealogyservice@gmail.com |
| Street Address: | 1003 28th Av N |
| Address 2: | |
| City: | Saint Cloud |
| State/Province: | Minnesota |
| Country: | United States |
| Zip/Postal Code: | 56303-2327 |