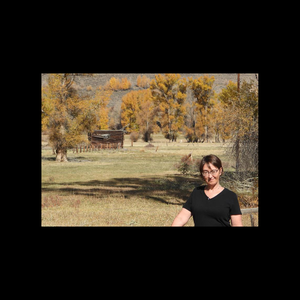 Tangled Web Genealogy: Untangling your family history, one branch at a time.
Business Name

Tangled Web Genealogy, LLC

Non-Research Specialties

Compiler/Indexer
Photographer
Project Manager
Technologist
Transcriber

Research Specialties

Adoption
Civil War
Court Records
DNA Specialist
Emigration & Immigration
Federal Records
Lineage Societies
Military
Naturalization

Research Counties

Arapahoe County, Colorado, United States
Boulder County, Colorado, United States
Denver County, Colorado, United States
Jefferson County, Colorado, United States
Larimer County, Colorado, United States
Weld County, Colorado, United States

Research Provinces / States

Arizona, United States
California, United States
Colorado, United States
Iowa, United States
Missouri, United States
Nebraska, United States
Texas, United States

Research Countries

United States

Research Time Periods

18th Century
19th Century
20th Century
Tangled Web Genealogy
Using both traditional genealogy research and DNA testing, Sherri can expand your family tree and reveal the story of your ancestors.
Services
Provide assistance with DNA results

Solving cases of unknown parentage

Connecting you with your DNA relatives

Locating your ancestors in public

records
Areas of expertise include Genetic Genealogy, DNA, Adoption, Germans from Russia, Lineage Society Membership, and Civil War research.
Contact tangledwebgenealogy.com for a free consultation.
Sherri has conducted US genealogical research in all 50 states, Puerto Rico, and Washington DC, using online digitized records. Research at various brick-and-mortar archives/repositories has been done in nearly half of the states in the US. Internationally Sherri has worked in collaboration with in-country researchers or utilized online records found in England, Ireland, Germany, Russia, Canada, and Mexico.
If the records required are not online, Sherri is able to do on-the-ground archive research at various repositories, libraries, courthouses, cemeteries, historical societies, and such in and around the Boulder & Denver Metro areas of Colorado.
Geographic Specialties
CO, MO, AZ, CA, IA, KS, NE, OR, PA, TX, Midwest, Rocky Mountains, Southwest, Denver, etc.
She is presently serving as the Chapter Representative to APG for the Colorado Chapter of the Association of Professional Genealogists (CAPG).
For more information please visit tangledwebgenealogy.com
Degrees

B.A. University of Colorado, Boulder (Psychology)

Languages

American English, Basic Spanish (Reading)

Repositories

Boulder Carnegie Family History Center, Bureau of Land Management, Colorado State Archives, Denver Public Library, University of Colorado @ Boulder Norlan Library, County Court Houses, Regional Museums, Historical Societies, Cemeteries, Funeral Homes, etc.

Testimonials

With the recent birth of the new "branch" of our family tree, I was highly motivated to get a clear understanding of my father's lineage. Word of mouth was, "they came to New York from Germany and Austria, maybe Romania," but no further details were shared or remembered. I started using a DIY web service about two years ago, but once last names started showing up misspelled in census records, I hit a wall and knew I needed help. Sherri swooped in and in no time at all, she traced our family back to several specific regions in Europe. She found so many useful documents in a short amount of time that gave us a glimpse into our family history — results that we never thought were possible. I cannot tell you how excited I was to receive Sherri's "sneak peeks" along the way, it was like watching my family history come to life! The final report was thorough and incredibly insightful, with recommendations for how we can continue our exploration. Sherri, on behalf of my family, thank you for solving a centuries-old mystery so that the next generation knows our roots. -L.H. (Colorado)
------
Sherri did a fantastic job helping me discover the true identity of my father's mother. She used her expertise in DNA research to solve this puzzle for us. She was extremely prompt and professional. We couldn't be happier with the dedication she put into our genealogy research -S.G. (Colorado)
------
I had a thorny DNA issue to be resolved and reached out to Tangled Web Genealogy. Sherri responded promptly, laid out her process and pricing, and I liked her on the spot. She solved the issue within a day or two and her subsequent research has been so thorough and concise. Her sensitive insights and suggestions for follow-through are spot on. I really appreciate her professionalism and cannot recommend Tangled Web more highly! -M.R. (Colorado)
------
Sherri did a tremendous job tracing my complex and unexpected genealogy. I never thought it possible to determine my ancestry line, but Sherri was able to determine my ancestral lineage and explain facets of the investigative process in a clear manner... -M.G. (Colorado)
------
...In her search she even found additional information that led to a second Mayflower line. The extent to which she sought information and the organization of all necessary items was ideal and made the application process a pleasant one. I can't recommend her services enough." -B.W. (Missouri)
Certificates

Fundamentals of Forensic Genealogy, Catherine B. W. Demarais, CG, Genealogical Research Institute of Pittsburgh (GRIP) 2022;
Genealogy as a Profession, Institute of Genealogy and Historical Research (IGHR) 2021;
Mastering the Art of Documentation (GRIP) 2021;
Documentation for Lineage Societies (GRIP) 2020;
Practical Genetic Genealogy (GRIP) 2020;
The National Institute for Genealogical Studies (NIGS) 2020.

Affiliations

National Genealogical Society, Colorado Genealogical Society, Boulder Genealogy Society, New England Historic Genealogical Society (NEHGS), Association of Professional Genealogists (APG), Colorado Chapter - Association of Professional Genealogists (CAPG), Daughters of the American Revolution (DAR), American Historical Society of Germans from Russia (AHSGR), Ray County Historical Society of Richmond Missouri, Daviess County Genealogy Society of Missouri.
| | |
| --- | --- |
| Phone: | 970-460-6637 |
| Email: | info@tangledwebgenealogy.com |
| Street Address: | |
| Address 2: | |
| City: | |
| State/Province: | Colorado |
| Country: | United States |
| Zip/Postal Code: | |