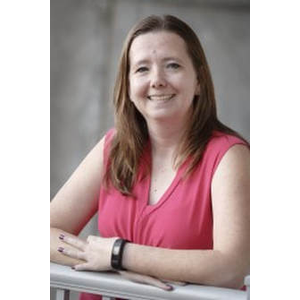 Protecting, preserving, and uncovering the past
Business Name

History Walks LLC

Non-Research Specialties

Author/Writer
Lecturer/Presenter - On-site
Transcriber

Research Provinces / States

Iowa, United States
Kansas, United States
Nebraska, United States
South Dakota, United States

Research Countries

United States

Research Time Periods

18th Century
19th Century
20th Century
21st Century
Shannon is an entertaining, experienced and energetic speaker as well as a dedicated genealogist, records manager, history buff, and data analyst. She knows the value of information management and enjoys sharing her experiences and knowledge with others.
​
Her professional endeavors include spending time as a Deputy Clerk in a Circuit Clerk's office, Assistant Records Manager at two Fortune 500 companies, and Data Analyst at the world's largest card processing company. Shannon achieved her bachelor's degree in project management from Bellevue University and is a member of multiple historical societies. She is also certified in basic cemetery preservation.

She has worked with information of various ages, developing and implementing strategies for storage and inventory control, analyzing data, and presenting her findings and experiences to others. During her professional and personal pursuits, she has spent 25 years in records repositories of all kinds, developing extensive experience with an unbridled passion for records, information, and history.
Degrees

Bachelor of Science in Project Management

Publications

The Nebraska Ancestree: current editor
Certificates

Basic Cemetery Preservation

Affiliations

Greater Omaha Genealogical Society (Publicity Chair, Website Committee, Volunteer Coordinator)
Nebraska State Genealogical Society (Treasurer, Editor for quarterly publication)
Association for Gravestone Studies
Iowa State Genealogical Society
Pottawattamie Co., IA Genealogical Society
Fremont Co., IA Historical Society