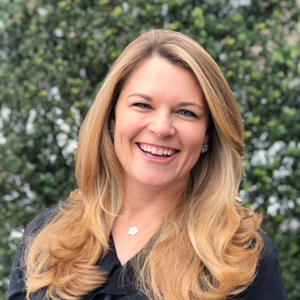 Researcher. Writer. Educator.
Not Taking Clients

Check this if you are currently not taking new clients.

Business Name

Greenwich Genealogy

Non-Research Specialties

Instructor

Research Countries

United States

Research Time Periods

19th Century
20th Century
I am a genealogy researcher, writer, and educator. I earned the Certified Genealogist credential in 2017.
Genealogy education is my passion. Thinking I "knew it all," I enrolled in the Boston University Genealogy Studies Program expecting it to be easy. After that humbling experience, I realized how much more I needed to learn. I received my certificate in Genealogical Research from Boston University (2014), completed the National Genealogical Society Home Study Course (2015), and graduated from the ProGen study program (2016). I love attending institutes and conferences to further my education as well as to meet others who share my passion.
To give back to the programs that were so pivotal for my genealogical journey, I am currently an instructor in the Boston University Genealogy Studies Program and a ProGen Study Group mentor. I am also a trustee for the BCG Education Fund where I serve as treasurer.
My articles have appeared in the National Genealogical Society Quarterly (NGSQ), the National Genealogical Society Magazine, the New York Genealogical & Biographical Society Record, and regional magazines and journals. Currently, my research focuses on extending my female lines. As Abigail Adams wrote to her husband, "…I desire you would Remember the Ladies, & be more generous & favourable to them than your ancestors."[1] I want to honor my female ancestors by researching their lives and illuminating their origins.
I recently moved from Connecticut to Colorado where I live with my husband and three school-age children.
---
[1] Abigail Adams to John Adams, letter, 31 Mar 1776, p 2; "Adams Family Papers: An Electronic Archive," Massachusetts Historical Society (http://www.masshist.org/digitaladams/ : accessed 1 Jun 2020).
Degrees

MBA (Vanderbilt University), BA (Duke University)

Publications

Green, Shannon. "Two Probates and Three Richards: Who Was Richard Bedell of Hempstead, Queens County, New York?" National Genealogical Society Quarterly 107 (December 2019): 259-270.

———. "Searching for the Parents of Sarah Lefler of Newark, New Jersey" Genealogy Magazine of New Jersey 95 no. 2 (May 2020): 67-82.

———. "Using Partition Records to Prove Parentage" Indiana Genealogist 29 (September 2018): 5-10.

———. "Broadening Search Parameters: A Case Study." NGS Magazine (April-June 2018): 53-56.

———. "Parents for Cynthia (Parker) Wilcoxon of Ohio and West Virginia." National Genealogical Society Quarterly 105 (June 2017): 93-100.

———. "Connecting William W. Hawkins of Newark, New Jersey, and William Wallace Hawkins of New York City." The New York Genealogical and Biographical Record 148 (October 2017): 265-277.

———. "Simeon Collins and Cynthia Painter: Overshadowed and Forgotten." Connecticut Nutmegger 50 (November 2017): 98-110.

———. "Thomas Painter and Thomas Welcher Painter of New Haven County, Connecticut: Which Man is the Revolutionary War Patriot?" Connecticut Nutmegger 50 (July 2017): 47-52.

———. "Spotlight on Greenwich." Connecticut Genealogy News (Summer 2016): 17-23.

———. "Review of Ancestry Academy." Connecticut Genealogy News (Spring 2016): 17.
Credentials

CG®

Certificates

Certificate in Genealogical Research (Boston University)

Affiliations

Association of Professional Genealogists (APG), National Genealogical Society (NGS), Mensa International, New England Historic Genealogical Society (NEGHS), and New York Genealogical & Biographical Society (NYG&BS).
| | |
| --- | --- |
| Phone: | 203-502-9584 |
| Email: | shangreen@gmail.com |
| Street Address: | |
| Address 2: | |
| City: | |
| State/Province: | Colorado |
| Country: | United States |
| Zip/Postal Code: | |