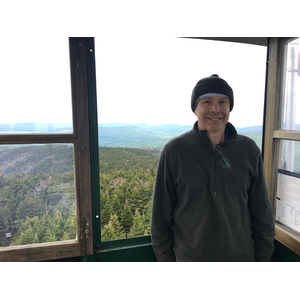 Genealogist in the Boston area
Business Name

R. Andrew Pierce

Non-Research Specialties

Author/Writer
Lecturer/Presenter - On-site

Research Specialties

African American
American Indian
Colonial
Court Records
Heir Searcher
Irish American
Jewish
Land Records
Lineage Societies
Loyalists
Mayflower
Naturalization
Polish American
Scots-Irish

Research Provinces / States

Connecticut, United States
Maine, United States
Massachusetts, United States
New Hampshire, United States
New Jersey, United States
New York, United States
Northern Ireland, United Kingdom
Pennsylvania, United States
Rhode Island, United States
Vermont, United States

Research Countries

Canada
England
Great Britain
Hungary
Ireland
Northern Ireland
Poland
Slovakia
United States

Research Time Periods

18th Century
19th Century
20th Century
Boston, Massachusetts, United States
Following a childhood fascination with genealogy, I have been a professional genealogist since 1983 and have worked for hundreds of clients, written and contributed to books and articles, and lectured at conferences and seminars. Specialties are Irish-American connections, 18th and 19th century New Englanders, solving "brickwall" ancestry problems, tracing missing heirs, and Native Americans.
Services
To trace an American family back to Ireland and continue following its history there requires using a large number of both Irish and American documentary sources interactively. My 40 plus years of experience have acquainted me with census, vital, naturalization, tombstone, newspaper, immigration, and church records and especially with estate records of the "landlord" families in Ireland, which can provide details on the tenant farmers from whom Americans descend, often back into the 1700s.
American "brickwall" ancestry problems in the 18th, 19th and 20th centuries can often be solved using court records, land records, newspapers, account books and other manuscript sources. I have solved many brickwall problems using these resources.
Geographic Specialties
New England, Mid-Atlantic, New York, Carpatho-Rusyn, England, Ireland, Poland, Slovakia, Eastern Europe
Repositories

Boston Public Library, Massachusetts State Archives, Massachusetts Department of Vital Records & Statistics,NARA National Archives New England Region,New England Historic Genealogical Society; Plymouth, Suffolk, Norfolk, Middlesex, Essex & Worcester County Probate and Deeds Registries, Connecticut State Archives, Rhode Island Historical Society, New Hampshire State Archives, New Hampshire Historical Society, Massachusetts Historical Society, American Antiquarian Society, Phillips Library of Peabody Essex Museum

Testimonials

"My name is Loren from New Jersey. I have had Andrew do genealogical work for me and I have been very satisfied as well as impressed with the research he has done. Not to mention that his rates are good also! I have had one line that has been not a brick wall but more like the Great Wall of China. For years I and other researchers I had hired could come up with nothing that would advance my search until Andrew! He was the first and only one that was able to locate my ancestor in Westchester Co,NY. That was almost a miracle!

His reports are thorough and easy to follow. I highly recommend him as a researcher!"

-Loren

"Andrew Pierce has performed professional genealogical services for me over the past 20 years. His work is incomparable; I consider him the best in the business. I perform research services for the local genealogical library and I have not encountered anyone who does a better research job than Andrew. In addition, his written reports are thoroughly documented and well written."

-Barbara A.

"Andrew Pierce is a skilled and valued researcher and genealogy partner. His depth of knowledge and access to resources has been of enormous benefit in my quest to discover my paternal Irish roots. Andrew has particular expertise in accessing Irish resources, both online and at Irish repositories. This work is of particular value given the scarcity of records for those researching Irish ancestors. Andrew's work is highly personalized and our relationship has encompassed many years. He is adept at working with those who are beginning the journey in family history and those who are more advance in their research. Andrew is fully credentialed and maintains the highest of professional standards."

-John E. Corcoran

"I have engaged the services of Mr. Pierce for about a dozen or so projects over several years, and I have always been pleased with the work he has done for me. He has utilized hard to find resources and his own contacts, as well as his own expertiese in combing through and analyzing many types of sources to further my research. I really appreciate that, from time to time, he sends me an article or record that he finds about one of my ancestral families even though he wasn't working on that family at that time. I think his services are reasonable and he sends updates letting me know the status of the project and when he expects to complete it. I would recommend Mr. Pierce to any one who is serious about researching their family tree, especially with respect to Irish genealogy."

-Kurtis Wieting

Lectures

"The Kennedys and the Fitzgeralds: An Irish-American Case Study"

"Irish Genealogy in the Boston Area: Repositories and How to Use Them"

"Case Studies in 19th Century Irish Immigrant Families"

"Making the Irish Connection from America" 2007.

"Wampanoag Genealogy"

Publications

"The Irish Ancestry of President John F. Kennedy", a series of articles published in Nexus: The Magazine of the New England Historic Genealogical Society, 1990-1998

The Stones Speak: Irish Place Names From Inscriptions in Boston Mount Calvary Cemetery (NEHGS, 2000)

The Wampanoag Genealogical History of Martha's Vineyard(GPC, 2003).

With Edmund K. Swigart: An Emerson-Benson Saga, 1994.

Primer on New England Native American Genealogy. New England Ancestors, Winter 2007, Volume 8, No. 1, pp.25-29.

Joseph2Daggett of Martha's Vineyard, His Native American Wife, and their Descendants. The New England Historical and Genealogical Register, Volume 161, No. 641, January 2007, pp. 5-21.

With Michael Thomas Meggison: "Some Descendants of Timothy Bush of Connecticut, Vermont, and Western New York". The Genealogist, Spring 2011, Volume 25, No. 1.

"Wampanoag Families of Martha' Vineyard"(2016)with Jerome D. Segel.
Affiliations

Member of APG and NEAPG(Vice President, 2009-2009; member of the New England Historic Genealogical Society since 1985 and a founding member of its Enquiries Service through the 1990s; instructor in "Ethnic & Geographic Specialties" for Boston University's Certificate in Genealogical Research program, 2009-2011.
| | |
| --- | --- |
| Phone: | (617) 821-3889 |
| Email: | randrewpierce@gmail.com |
| Street Address: | P.O. Box 6101 |
| Address 2: | |
| City: | Boston |
| State/Province: | Massachusetts |
| Country: | United States |
| Zip/Postal Code: | 02114 |