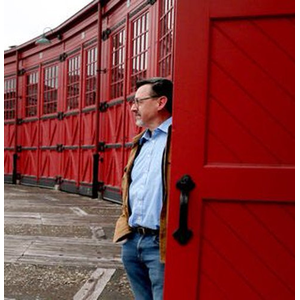 Historical research is my passion and love.
Non-Research Specialties

Author/Writer
Blogger
Historian
Instructor

Research Specialties

Archaeology (old artifacts)
Civil War
Colonial
Court Records
French Canadian
Historical Sites
House Historian
Land Records
Military

Research Countries

Canada
United States

Research Time Periods

16th Century
17th Century
18th Century
19th Century
20th Century
21st Century
New Philadelphia, Ohio, United States
Historical research is my passion and love. Whether it's genealogy, biography, site history, or anything at all. I love delving into the stories our past has to tell us and sharing them with families, businesses, and the public.
I thoroughly enjoy presenting history to the public, having presented history all across the country on a variety of topics and to diverse groups of people. I love the personal connection teaching provides.
I have authored dozens of articles on a wide variety of historical subjects. My work has appeared in organizational, local, regional and national publications.
Degrees

Master of Arts, Military History
Bachelor of Arts, American History

Publications

Poetry of Jonathan G. Murphy: The Bard of Northumberland County, Virginia. Noel B. Poirier/Lulu Press, 2018.

Young General Lafayette. Noel B. Poirier/Lulu Press, 2017.

20th Century Life: Memoir of Albert E. Poirier. Noel B. Poirier/Lulu Press, 2017.

"The American Revolutionary War Soldier: Three Elements of Survival" Journal of America's Military Past, Volume 30, Number 2, (Fall 2004).

"Recent Arrivals, Former Loyalties" Colonial Williamsburg Interpreter, Volume 24, Number 2 (Summer 2003).

"Raids Target Western England" Naval History, Volume 17, Number 4 (August 2003).

"Delaporte's Folly: Virginia's French Corps of 1777-78" Colonial Williamsburg Interpreter, Volume 24, Number 1 (Spring 2003).

"The Birth of Special Ops" World War II, Volume 17, Number 5 (January 2003).

The Williamsburg Public Armory : A Historical Study. Colonial Williamsburg Foundation, 2003.

"A Legacy of Integration, The African American Citizen Soldier and the Continental Army" Army History: The Professional Bulletin of Army History, Number 56 (Fall 2002).

"Sleep, Work, Eat, Drink, Sleep: Hans-Joachim Voth's Study of the Structure of Daily Life" Colonial Williamsburg Interpreter, Volume 23, Number 2 (Summer 2002).

"The Invention of America: Technology and Independence" Colonial Williamsburg Interpreter, Volume 22, Number 3 (Fall 2001).

"The Colonial Timberyard in America" The Chronicle of the Early American Industries Association, Volume 54, Number 2 (June 2001).

"African Virginians and the Colonial Virginia Militia" Colonial Williamsburg Interpreter, Volume 21, Number 4 (Winter 2000/1).

"Young General Lafayette" MHQ: The Quarterly Journal of Military History, Volume 12, Number 2 (Winter 2000).

"Generalship at Jamestown, The Marquis de Lafayette and Anthony Wayne at the Battle of Jamestown Ford, 1781" Virginia Cavalcade, Volume 48, Number 3 (Summer 1999).

Interpreting an Eighteenth-Century Carpenter and Joiner Shop. Colonial Williamsburg Foundation, 1994
Affiliations

Early American Industries Association
Ohio Genealogical Society
| | |
| --- | --- |
| Phone: | 7174788827 |
| Email: | noel.poirier@me.com |
| Street Address: | 150 3rd Street NW |
| Address 2: | |
| City: | New Philadelphia |
| State/Province: | Ohio |
| Country: | United States |
| Zip/Postal Code: | 44663 |