Megan Smolenyak Smolenyak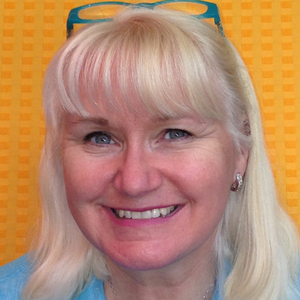 Business Name

Megan Smolenyak

Non-Research Specialties

Author/Writer
Blogger
Columnist
Historian
Lecturer/Presenter - On-site

Research Specialties

African American
Catholic
DNA Specialist
Emigration & Immigration
Federal Records
Forensic
Heir Searcher
Hispanic
Irish American
Jewish
Military
Naturalization

Research Time Periods

19th Century
20th Century
21st Century
Megan Smolenyak is a real life history detective who loves to solve mysteries. You might have spotted Megan or her handiwork on Top Chef, Who Do You Think You Are?, Finding Your Roots, Faces of America, Good Morning America, the Today Show, The Early Show, CNN, PBS, BBC and NPR. She's the author of 6 books, including Hey, America, Your Roots Are Showing and Who Do You Think You Are? (companion to the TV series) and conducts forensic research for the Army, coroners, NCIS and the FBI. More information about Megan -- including her programs, books, grants, and a library of many of her articles -- are available at megansmolenyak.com and honoringourancestors.com.
Degrees

MAS (Information Technology, Johns Hopkins), MBS (International Business, GWU), BSFS (Foreign Service, Georgetown)

Testimonials

From latest book: "Watch out Watson and Crick! Megan Smolenyak decodes our fascinating, complicated past in this tour de force of detective work." - Ken Burns

"This splendid book makes genealogy come alive in the most vivid and compelling manner." from the foreword by Henry Louis Gates, Jr.

"Megan is a genealogist's dream, a forensic investigator who can also tell a great story." - Sam Roberts, The New York Times "

Megan is a blessing to cold-case detectives and a master genealogist." - Julie M. Haney, special agent, NCIS Cold Case Homicide Unit

"Megan . . . is, hands down, America's greatest genealogist, and this book is proof of it." - Andrew Carroll, editor of the New York Times bestsellers War Letters, Behind the Lines & Here Is Where

"Megan Smolenyak is the genealogist's genealogist - the go-to person for building your family tree and solving stubborn historical mysteries." Dr. Spencer Wells, Director of the Genographic Project, National Geographic

Publications

See www.megansmolenyak.com and www.honoringourancestors.com for details about my books and links to hundreds of my genealogy articles
Affiliations

APG, NGS, NYGBS, CRS, etc.
| | |
| --- | --- |
| Phone: | |
| Email: | megan@megansmolenyak.com |
| Street Address: | |
| Address 2: | |
| City: | |
| State/Province: | Florida |
| Country: | United States |
| Zip/Postal Code: | |