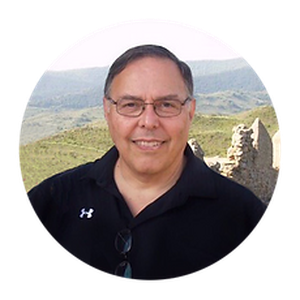 Genealogist specializing in Basque, Spanish and Latin American research.
Business Name

Unlocking Your Ancestry

Non-Research Specialties

Blogger

Research Specialties

Hispanic
Royal/Noble Families

Research Countries

Argentina
Bolivia
Spain

Research Time Periods

15th Century
16th Century
17th Century
18th Century
19th Century
20th Century
21st Century
Ft. Bragg, California, United States
I have lived and traveled through out the Basque countryside as well as throughout Spain. I am a 9th generation Spaniard
Personally, my family descends from Alfonso II, king of Aragon (July 1164 - Apr 25 1196) as well as Diego López V de Haro, the third Lord of Biscay and founder of Bilbao.
I am interested in helping individuals discover how they are related to their European ancestry, Spanish, Basque as well as Latin American heritages in particular.
Languages

English and Spanish

Testimonials

Mark did an amazing job on our family history project!

He worked tirelessly and found an incredible amount of history that we didn't know existed. Our family history was never known to us. Now we have a thorough organized report going back 30 generations into the 1300s.

This is a family keepsake for our daughters to cherish for years to come!

Kelly Family
| | |
| --- | --- |
| Phone: | 925-518-8128 |
| Email: | mrmingui@outlook.com |
| Street Address: | 18510 ESTELS CT |
| Address 2: | |
| City: | Ft. Bragg |
| State/Province: | California |
| Country: | United States |
| Zip/Postal Code: | 95437 |