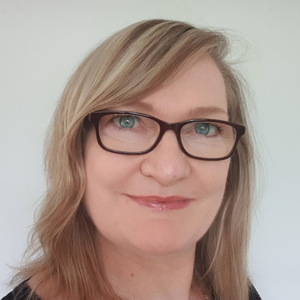 Genetic Genealogist & Investigative Genetic Genealogist
Not Taking Clients

Check this if you are currently not taking new clients.

Business Name

Genetic Genealogy Pty Ltd (& Genie1)

Non-Research Specialties

Blogger
Instructor
Lecturer/Presenter - On-site
Lecturer/Presenter - Virtual

Research Specialties

DNA Specialist

Research Countries

Australia
England
New Zealand
As a genetic genealogy and investigative genetic genealogy (IGG) consultant and coach, helping clients use and interpret DNA results is my specialty.
My early career involved analysing big business data. Now I work with DNA data and family trees to solve complex genealogical relationship puzzles.
After beginning genealogical research and education in 1997, I started using DNA as a research tool in 2011 and quickly recognised its power and its potential impact on family relationships in genealogy and the wider community.
I established one of Australia's first DNA interest groups and a Drop-in DNA Clinic, and I created and lead the popular Facebook group Using DNA for Genealogy - Australia & NZ and more recently Investigative Genetic Genealogy (IGG) in Australia & New Zealand. I regularly speak on genetic genealogy topics. I toured with DNA Down Under in 2019, presented at Family History Down Under 2021 and FHDU22.
Since 2015, I have specialised in using DNA to identify unknown parents for adoptees, foundlings, donor conceived individuals, and for clients who discovered from DNA results that one or both parents were not as expected.
Since 2020, I have worked as an investigative genetic genealogist in Australia, including on the first unidentified human remains (UHR) case resolved using IGG in Australia - Poona Paul, a John Doe found in QLD in 2008 (case study presented at I4GG, 12 Mar 2023).
IGG enquiries welcome.
Read more About me.
Degrees

BBus (Data Processing & Accounting)
MBA (Business)