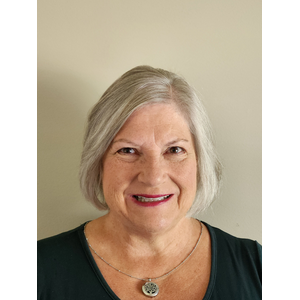 Research|Teach|Write
Business Name

Genealogy At Heart

Non-Research Specialties

Author/Writer
Blogger
Instructor
Lecturer/Presenter - On-site
Lecturer/Presenter - Virtual
Oral Historian/Interviewer
Transcriber

Research Specialties

Catholic
Heir Searcher
Lineage Societies

Research Counties

Allen County, Ohio, United States
De Kalb County, Indiana, United States
Defiance County, Ohio, United States
Lagrange County, Indiana, United States
Noble County, Indiana, United States
Paulding County, Ohio, United States
Steuben County, Indiana, United States
Whitley County, Indiana, United States

Research Provinces / States

Florida, United States
Illinois, United States
Indiana, United States
New Jersey, United States
New York, United States
Ohio, United States
Pennsylvania, United States

Research Countries

Barbados
Croatia
United States

Research Time Periods

19th Century
20th Century
Lori Samuelson is a passionate family historian and lifelong educator who has conducted personal genealogical research for more than 30 years on her complicated family tree with branches from Great Britain, France, Germany, Sweden, Croatia, and Barbados. Since 2000, she has assisted candidates in proving lineal descent for membership with the:
Daughters of the American Revolution

Society for Descendants of Lady Godiva

Hereditary Order of the Red Dragon

Order of the First World War

Society of Indiana Pioneers

Daughters of the Union Veterans of the Civil War

Hereditary Society of Teachers
Services Available:
Coaching - Stuck in your research? Lori will help you get over that brick wall!
Education -

Finding Your Family is an individualized 3-hour course for those interested in beginning genealogy.

Family History Research - Specializing in personal genealogy research, creating family trees/charts, DNA consulting, transcriptions, and assisting with lineage society applications. Visit GenealogyAtHeart.com for further information - mention APG and receive a 5% discount!
Heir Searcher - assist administrators/executors with kinship determination.
Lectures (45 min.-1 hour followed by Q&A) for 2023:
Genealogy Inspiration: Creative Family History
Honoring Heirlooms: Preserving the Stories &
Items of Your Family's Past
On the Road Again: Best Practices When Going on a
School Daze: Important Family Information
Resides in Educational Records
Skeletons in the Closet: How to Handle Sensitive
The Ins and Outs of Interviewing: How to Conduct
Uncovering Genealogical Gems: Finding Records in
Look Up Service is available for northeastern Indiana and northwest Ohio counties and at the Allen County Public Library, the second largest genealogy library in the U.S.
About Lori
Currently, Lori is authoring her second eBook, Thanks to the Yanks, Letters from an American Private Serving in World War I. Her weekly blog, found at GenealogyAtHeart.com, provides research tips and heartwarming genealogical findings for the beginner to the professional level genealogist. References are available upon request.
Degrees

MEd in Educational Leadership, University of South Florida, MA in School Counselor, University of South Florida, and BA in Psychology, with a Minor in Social Science and Education, University of South Florida

Languages

English

Repositories

Allen County, Indiana Public Genealogical Library

Lectures

Have presented to local societies and organizations throughout Florida via in-person, hybrid, and Zoom/Go To Meeting/TEAMS/PlaybackNow.

The Bucks Stop Here: Options for Getting Paid, APG Professional Management Conference, 23 September 2022.

Publications

1862 Letter (Ship Island to New York) Describing Parts
of Florida, Florida Genealogist, Vol. XXXIX, No. 1
(143) June 2016, pp. 5-25.
A Unique Tarpon Springs [Florida] Family Heirloom,
Florida Genealogist, Vol. XLIV, No. 2 (154), December
2021, pp. 25-37.
Armistice Day, 1918: An Indiana Boy's Recollection, to
be published in the Indiana Genealogist, Spring
2023.
Building Credibility as a Business Strategy, GenBiz Solution Guide, 2016.
Collaboration: Benefits to the Solo Practitioner, GenBiz Solutions, 16 May 2016.
Communicating for Results, AncestorCloud, 22
November 2017.
Dealing with Genealogical Disappointment,
AncestorCloud, 6 September 2017.
Developing a Positive Seeker Helper Relationship,
AncestorCloud
Four Big Genealogy Mistakes That May Be Hurting
Your Research (and How to Avoid Them), Family
History Daily, November 2017.
How Our Ancestors' Love Affair with Liquor Can
Provide Fascinating Clues to the Past, Family History
Daily, December 2017.
Investigating Your Family Legends, AncestorCloud, 19
October 2017.
Lep's Journey: Exploring Events & People Named in
an 1862 Letter, Florida Genealogist, Vol. XXXIX, No.
2, (144), December 2016, pp. 5-11.
Motivating Others for Genealogical Results,
AncestorCloud, 26 February 2018.
Perseverance Amidst Adversity: The Ancestry of
Three George Harbaughs (2017), eBook.
Scaffolding Your Research, AncestorCloud, 31 August
2017.
Tampa Bay Hurricanes & the Garrison Family of Hog
Island, Florida Genealogist, Vol. XLV, No. 1, (155),
June 2022, pp. 7-12.
The Truth About Deserters Hill, to be published in the
Florida Genealogist, Winter, 2023.
Using Backward Design in Genealogical Research,
AncestorCloud, 11 October 2017.
Using S.M.A.R.T.'s to Crystalize Your Genealogy Goals,
AncestorCloud, 1 January 2017.

NOTE: AncestorCloud is now Trace Genealogy
Certificates

National Board Certified Teacher/Counselor Emeritus

Affiliations

Association of Professional Genealogists
Descendants of Lady Godiva
Daughters of Union Veterans of the Civil War
De Kalb County [Indiana] Genealogical Society
Hereditary Order of the Red Dragon
Indiana Genealogical Society
National Genealogical Society
New York Genealogical & Biographical Society
New England Historic Genealogical Society

Blog

GenealogyAtHeart.blogspot.com
| | |
| --- | --- |
| Phone: | 260-572-9933 |
| Email: | genealogyatheart@gmail.com |
| Street Address: | |
| Address 2: | |
| City: | |
| State/Province: | Indiana |
| Country: | United States |
| Zip/Postal Code: | 46706 |