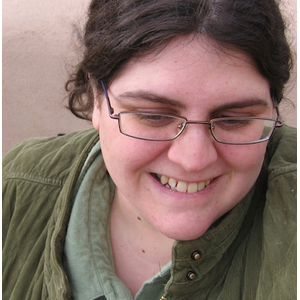 I'd rather be in an archive right now
Non-Research Specialties

Author/Writer
Blogger
Editor
Family Heirloom Preservationist
Historian
Lecturer/Presenter
Oral Historian/Interviewer
Photographer
Transcriber

Research Specialties

African American
Archaeology (old artifacts)
Civil War
Colonial
Dutch Colonies
Emigration & Immigration
Federal Records
Historical Sites
Land Records
Migration

Research Counties

Middlesex County, Massachusetts, United States
Suffolk County, Massachusetts, United States

Research Provinces / States

Massachusetts, United States

Research Countries

England
Scotland
United States

Research Time Periods

17th Century
18th Century
19th Century
20th Century
Boston, Massachusetts, United States
I love using unusual sources and social history to solve puzzles. I also do short-term tasks like obtaining copies of documents from area repositories. I visit various repositories in Suffolk & Middlesex counties in metro Boston. I have a special interest in researching people, families, and communities that have been marginalized in surviving records. My research focuses include (but are not limited to) colonial-era New England; researching enslaved and recently free Northerners; researching emigrants' British Isles ancestors and relatives; tracking migratory families; researching immigrants, from the colonial era to the 20th century; and helping edit and design family history books.
I had been helping people with pro bono projects for several years, and after completing the BU Certificate in Genealogical Research in 2010, I began taking paying clients. I have since completed the ProGen Study Group (2010-12); "Writing Family History Narratives and Other Genealogical Works" (2011) and "Civilly Uncommon: Advanced Legal Analysis for Genealogists" (2014), Boston University advanced genealogical courses; "Pre- and Post-Slavery Research" at the Midwest African-American Genealogical Institute (2016); "Practical Genetic Genealogy" at the Genealogical Research Institute of Pittsburgh (2016); "African-Native American Research" at the Midwest African-American Genealogical Institute (2020); and "Researching New York: Resources and Strategies" at the Institute of Genealogy and Historical Research (2020); as well as taking additional courses and attending numerous conferences, seminars, lectures, etc.
My personal research has given me skills in tracking migratory people, both between and within countries, and has exposed me to a wide range of record sets and types of research. Some of the record sets I especially enjoy using are school records, historical newspapers, court records, tax records, account books, notarial records, maps, and cemetery records, as well as using DNA test results as a complement to traditional research methods.
Services
Please note that the pandemic response in Massachusetts means that my research is currently limited to digitized materials. I enjoy doing research both for non-local clients who need local help with some aspect of their own personal or professional genealogical or historical research project and clients who would like someone else to research their family. In addition to general genealogical and historical research, I can: retrieve records from numerous area repositories; compile gift books of photos & stories based on your research & family memorabilia; help you create a plan to better care for your private family archival materials; help you provide social history context for your research and/or take photographs of local historic sites; conduct oral history interviews; and other services.
Geographic Specialties
Boston area; Massachusetts; New England; England; Scotland; Dutch New York; Midwestern US
Degrees

Bachelor of Arts, Oberlin College (Anthropology)

Repositories

Please note that the pandemic response in Massachusetts means that my research is currently limited to digitized materials. Archive of Mount Auburn Cemetery, Cambridge, MA; Boston City Archives; Cambridge Historical Society, Cambridge, MA; Congregational Library; Massachusetts Historical Society; Massachusetts State Archives; Massachusetts State Library; Middlesex County Probate and Family Court, Cambridge, MA; MIT Museum; New England Historic Genealogical Society Library; Schlesinger Library at Radcliffe Institute; and additional archives and libraries

Lectures

"Researching Enslaved and Recently Free Northerners," History Camp Boston in Boston, Massachusetts, on 26 March 2016; "Early Modern England and the Colonization of New England," History Camp Pioneer Valley in Holyoke, Massachusetts, on 30 July 2016.

Publications

"Using School Records," article in the September 2012 issue of Indiana Genealogist, published by the Indiana Genealogical Society; "The Long Trek Westward: Migration from New England to New York and the Midwest," article in the December 2013 issue of The Bulletin, published by the Genealogical Forum of Oregon.
Certificates

Certificate in Genealogical Research (Boston University)

Affiliations

Member of APG & NEAPG

Blog
| | |
| --- | --- |
| Phone: | |
| Email: | lovelandfamilyhistory@gmail.com |
| Street Address: | |
| Address 2: | |
| City: | Boston |
| State/Province: | Massachusetts |
| Country: | United States |
| Zip/Postal Code: | |