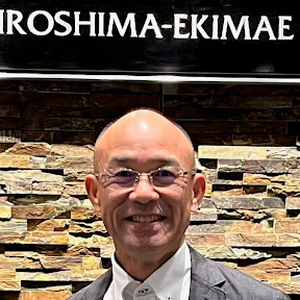 Genealogist lives in Hiroshima, Japan.
Business Name

MURO Co., Ltd.

Research Specialties

Emigration & Immigration
Heir Searcher
Japanese American
Land Records

Research Countries

Japan

Research Time Periods

18th Century
19th Century
20th Century
Hiroshima, Hiroshima, Japan
As for finding your family history, we obtain your ancestor's Japanese Family Registers (Koseki or Joseki-tohon) and then translate the registers into English. The Family Registers help you know your Japanese ancestor's history, make family tree, find your possible relatives live in Japan. We locate your ancestor's original home or resting place, and show there by using Google Earth. Land records and cadastral maps bring you additional history of your ancestor's combined with family registers.
As for a probate case, we assist to trace possible beneficial person if you have right to access to family registers. We offer to obtain family registers on behalf of you who need to confirm the matters entered in the family register in order to exercise your own right or perform your own obligation. We try to locate all contact information of possible heirs. Of course we can play a role as a relay agent between you and them.
As for a heir search or finding dormant account owner, please feel free to contact us.
Any other relevant services are acceptable.
Please contact us via e-mail if you want to know more information.
We look forward to hearing from you!
Languages

Japanese,Englsih
Certificates

Licensed Japanese Land and House Investigator.
| | |
| --- | --- |
| Phone: | +81-82-205-1432 |
| Email: | muro@e-kui.jp |
| Street Address: | 778, Ogawara-cho |
| Address 2: | Asakita-ku |
| City: | Hiroshima |
| State/Province: | Hiroshima |
| Country: | Japan |
| Zip/Postal Code: | 739-1754 |