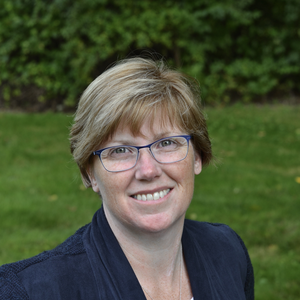 The Ancestor Finder It's All About the Dash!
Business Name

The Ancestor Finder

Non-Research Specialties

Lecturer/Presenter - On-site
Lecturer/Presenter - Virtual

Research Specialties

Civil War
Colonial
Court Records
Emigration & Immigration
Federal Records
Forensic
Gold Rush
Greek Immigrants
Greek Orthodox
Heir Searcher
Heraldry (coats of arms)
Historical Sites
House Historian
Irish American
Land Platting
Land Records
Lineage Societies
Loyalists
Mayflower
Migration
Military
Naturalization

Research Counties

Androscoggin County, Maine, United States
Barnstable County, Massachusetts, United States
Middlesex County, Massachusetts, United States
Sagadahoc County, Maine, United States
Suffolk County, Massachusetts, United States
Worcester County, Massachusetts, United States

Research Provinces / States

Maine, United States
Massachusetts, United States
New Hampshire, United States
Nova Scotia, Canada
Prince Edward Island, Canada
Vermont, United States

Research Countries

Canada
Greece

Research Time Periods

17th Century
18th Century
19th Century
20th Century
21st Century
Leominster, Massachusetts, United States
Kathleen Kaldis (Genealogist, NERGC 2020 Director, and Lecturer)
A professional genealogist who is known as The Ancestor Finder. Her interest in genealogy started at a young age when she heard stories about how her great great-grandfather, who was born on Cape Breton Island, came to Boston to build Fenway Park. Go SOX! Her enthusiasm shines through when she shares her passion of genealogy with her clients and audiences.
Kathleen is a professional genealogist and genealogical speaker. She has worked as a Genealogist at the Massachusetts Society of Mayflower Descendants and The New England Historic and Genealogical Society and specializes in lineage and forensic research.
She holds a Certificate in Genealogical Research from Boston University, and has successfully completed many advanced level genealogical institute courses. Kathleen is very active within the genealogical community, and serves in many leadership positions for many organizations. A proud member of the Lexington Massachusetts DAR and the General Society of Mayflower Descendants. Her areas of genealogical expertise are: New England and the Atlantic Canadian Provinces, Lineage Research, Forensic Research, Greek Research, Researching Mariners who Sailed the Seas, and Resolving Tough Genealogical Problems.
Lecture Format: In-Person and Virtual Lectures.
Repositories

NEHGS, Boston; The Newberry, Chicago; DAR Library, Washington D.C.; NARA I, Washington D.C.

Lectures

Land Ho! Calling All Mayflower Descendants; Remember the Ladies: Strategies for Researching Your Female Ancestors;
Genealogical Research in Nova Scotia & Cape Breton;
Through the Looking Glass: Massachusetts Catholic Order of Foresters;
Pilgrims to Pioneers: Researching your New England Ancestors who Migrated Westward after the Revolutionary War;
Huzzah! There's A Lineage Society for That!;
Opa! It's All Greek To Me!;
Sense of Place: Landmarks and Genealogy;
Got Books! Organizing Your Genealogy Library;
Genealogical Literacy: What Every Genealogist Should & Needs to Know;
Folklore, Tall Tales, and Genealogy: Finding & Proving the Stories in Your Tree.
Certificates

Certificate in Genealogical Research, Boston University
| | |
| --- | --- |
| Phone: | |
| Email: | ancestorfinder1@gmail.com |
| Street Address: | 709 Main Street |
| Address 2: | |
| City: | Leominster |
| State/Province: | Massachusetts |
| Country: | United States |
| Zip/Postal Code: | 01453 |