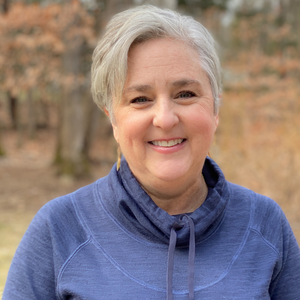 Professional genealogist. Passionate about researching and telling your family's Jewish or Eastern European origin story.
Business Name

Reconnecting Relatives®, LLC

Non-Research Specialties

Author/Writer
Lecturer/Presenter - Virtual

Research Specialties

DNA Specialist
Emigration & Immigration
German American
Holocaust
Jewish
Migration

Research Countries

Belarus
Latvia
Lithuania
Poland
Russia
Ukraine

Research Time Periods

19th Century
20th Century
21st Century
Portsmouth, New Hampshire, United States
Helping individuals and families reconnect with their roots, find their lost relatives, and tell their stories.
I created Reconnecting Relatives®, LLC, to help clients trace their Jewish and Eastern European families back to their old countries. Genetic (DNA) and forensic genealogical research experience enable me to find relatives thought lost in the Holocaust, identify their relationships with the client, and trace connections to common ancestors and places.
My family's immigration stories are rooted in the Jewish shtetls of the Russian Empire, the Irish Presbyterians in Antrim, Northern Ireland, the Catholics in multiple counties in Ireland, and the Evangelical Lutheran Germans in Russian Poland. All immigrant stories matter. Our ancestors bravely or desperately left or were forced from their homes and created new lives in new countries. Contact me to help to share your family's immigration story.
My personal story began in an American military hospital in Frankfurt am Main, Germany, where I was born. I spent my first years in nearby Butzbach. My Roma German nanny, a victim of forced sterilization as a young girl in Nazi Germany, taught me German, likely leading to my life-long love of languages. I have studied German, French, Latin, Japanese, Hebrew, and Russian.
Through my active membership in the Association of Professional Genealogists, I have an extensive network of colleagues throughout the genealogy industry with whom I collaborate to best tell your family's story.
Degrees

Bachelor of Arts, Russian (University of New Hampshire)

Languages

Vital Record Translation: French, German, Russian Transliteration: Hebrew & Yiddish

Lectures

Latest and Greatest in DNA Tools
From the Shtetl to the 21st Century
Telling Your Family's Immigration Story
The Jewish Name Game: Using First Name Variants to Find the Records
Forget the Name - Find the Place; Locating Your Ancestor's Place of Origin
Re-Start Your Genealogy
Genealogy Hopscotch
Free Online Tools and Resources

Publications

"Two Gold Rings: The Story of Jack Shirman and His Ancestry," Jenifer Kahn Bakkala, Jennifer Shoer, June 18, 2022.
"Ephemeral Heritage," Jennifer Shoer, Going In-Depth Magazine: 2015.
Certificates

Certificate in Genealogical Research (Boston University) 2009

ProGen 2020

Salt Lake Institute of Genealogy 2012, 2013, 2016, 2017, 2019, 2020; Virtual 2021

Genealogical Research Institute of Pittsburgh 2019, Virtual 2020, 2021

Excelsior College - Advanced Genealogical Research 2018

Forensic Genealogy Institute 2014

Affiliations

APG - Association of Professional Genealogists

NEAPG - New England Chapter of APG

Jewish Genealogical Society of Greater Boston

National Genealogical Society
| | |
| --- | --- |
| Phone: | |
| Email: | jshoer@reconnectingrelatives.com |
| Street Address: | 40 T.J. Gamester Ave |
| Address 2: | |
| City: | Portsmouth |
| State/Province: | New Hampshire |
| Country: | United States |
| Zip/Postal Code: | 03801 |