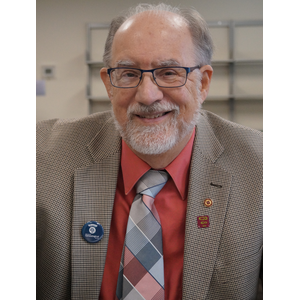 Not Taking Clients

Check this if you are currently not taking new clients.

Business Name

Four Generations Genealogy

Non-Research Specialties

Author/Writer
Columnist
Editor
Instructor
Lecturer/Presenter - On-site
Lecturer/Presenter - Virtual
Project Manager

Research Specialties

Emigration & Immigration
Land Records
Migration
Naturalization
Scandinavian American

Research Time Periods

18th Century
19th Century
Professional researcher with experience in Midwest, Dutch, English, Swedish and Norwegian research, with special interests in migration and geography. Research experience at Minnesota History Center and other Midwest libraries. Past-president, Minnesota Genealogical Society. Winner of 2009 Scholar Award from American Society of Genealogists and place-winner in International Society of Family History Writers and Editors writing competition, 2007, 2008 and 2009. Co-Managing Editor of Minnesota Genealogist. Former instructor in SLIG Advanced Practicum course. Author of four articles in National Genealogical Society Quarterly.
Services
genealogy research planning and advising, courthouse and archive research, report writing, genealogy teaching and lecturing. (not currently taking clients, but accept speaking and teaching engagements).
Geographic Specialties
IL, IN, IA, KY, MN, WI, Minneapolis/St. Paul, England, Netherlands, Norway, Sweden.
Repositories

Minnesota Historical Society,Minnesota State Archives,Wisconsin Area Research Center, UWRF

Lectures

"Fish and Chips Genealogy: Finding your English Ancestors" "Anatomy of a Genealogy Report" "Census Sleuthing: Strategies for Family History" "Following Clues from the Census" "The GEO in GenEalOgy: Using Maps for Family History" "Research Strategies: Case Studies in Genealogical Problem-Solving" "Using Indirect Evidence to Solve Genealogical Problems" "Documenting the Immigration Trail: a Five-Stage Approach" "Midwest Vital Records" "Introduction to Dutch Genealogy" "The GEO in Dutch Genealogy: Enhancing your Family History with Nederlandse Geografie" "A Midwest Dutch Migration Study: How Studying Neighbors can Help Explain Relationships and Migration Patterns" "Midwest Historical Geography for Genealogists"

Publications

"Clara V. Moore and Carrie Peterson: Proving a Double Enumeration in the 1910 Census, " , 2008. "In Search of Early Dutch Settlers in Minnesota, " , 2008. "John Welhaven: the Case of a Borrowed Name, " , 2007. "Two A. P. Overland in Fergus Falls: Sorting Out Identities, " , 2008. "The GEO in Genealogy: Using Geographic Information and Maps in Family History, " , 2007. ": Review and Commentary, " , 2008. "The Three Cs in Genealogical Research, " , February 2009. "The Genealogist's Best Friend: the Census, " , 2008. "Filling the Gaps in Your Family History, " , 2008. "Tracking Ancestors to America: Records Marking Five Stages of Migration, " , 2008. "All Genealogists were once Beginners, " , 2008. "Set the Table for Success: A Simple Technique for Making Sense of your Evidence, " , 2009. "Beginning Genealogy: What to do When all the Pieces Don't Come in the Same Box, " , April 2009. "Beginning Genealogist: Treasures in the Attic, " , July 2009. "Official, but Wrong: The Faulkner Sisters' Passports, " The Septs, 32:1 (January 2011). "Seeing Double: Taking Advantage of Double Census Enumerations, " NGS Magazine, 36:4 (October-December, 2010).
Credentials

CG®

Affiliations

Minnesota Genealogical Society, National Genealogical Society.
| | |
| --- | --- |
| Phone: | (651) 735-8630 |
| Email: | jfonkert@aol.com |
| Street Address: | |
| Address 2: | |
| City: | |
| State/Province: | Minnesota |
| Country: | United States |
| Zip/Postal Code: | |