Elizabeth "Holly" Haimerl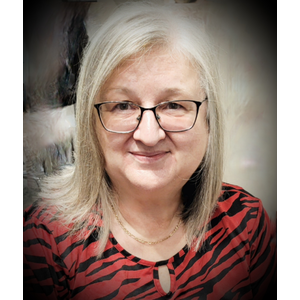 Vice-Chair OCAPG, Genealogist Sir Guy Carleton and Heritage Branches, UELAC, Charter Genealogist at AncestreeDetectives
Business Name

FamilyFootprints.ca

Non-Research Specialties

Translator

Research Specialties

Adoption
French Canadian
Loyalists
Military

Research Provinces / States

Ontario, Canada
Quebec, Canada

Research Countries

Canada
England
Ghana
United States
In March 2021, I was elected Vice Chair of OCAPG (Ontario Chapter of the Association of Professional Genealogists) for a two-year term.
I am the volunteer Genealogist with the Sir Guy Carleton and the Heritage Branches of UELAC (United Empire Loyalists' Association of Canada). I 'm a member of several genealogical societies and organizations to keep up with advances in the genealogical field.
I completed my Certificate in Genealogical Research at Boston University in May 2020. I took the Genealogy Principles course in 2019.
My background is in Broadcast Media. I am a multidisciplinary researcher with 37+ years of experience in Radio and Television.
Degrees

B.A. Double Major Journalism/Political Science, Concordia University
Graduate Diploma, Public Relations Management, McGill University

Languages

English / French

Repositories

Quebec / Ontario
Certificates

Certificate in Genealogical Research, Boston University

Affiliations

OCAPG (Ont. Chapter of APG), UELAC ( Genealogist for Sir Guy Carleton and Heritage Branches), OGS (Ontario Genealogical Society), Quebec Genealogical esociety, Jewish Genealogical Society of Montreal, BIFHSGO ( British Isles Family History Society of Greater Ottawa), Niagara County Genealogical Society
| | |
| --- | --- |
| Phone: | 514-917-8518 |
| Email: | hhfamilyfootprints@gmail.com |
| Street Address: | |
| Address 2: | |
| City: | Montreal |
| State/Province: | Quebec |
| Country: | Canada |
| Zip/Postal Code: | H4N1T8 |