Fernando Hidalgo Lerdo de Tejada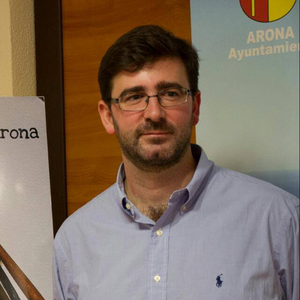 Historian, History Teacher, Genealogist and Founder at Hidalgo & Suárez, Estudio de Historia y Genealogía.
Business Name

Hidalgo & Suarez, Estudio de Historia y Genealogia

Non-Research Specialties

Author/Writer
Historian
Project Manager
Transcriber

Research Specialties

Cartography (maps)
Catholic
Emigration & Immigration
Heir Searcher
Heraldry (coats of arms)
Hispanic
House Historian
Migration
Military
Naturalization
Paleography (ancient/historical handwriting)
Royal/Noble Families

Research Countries

Spain

Research Time Periods

15th Century
16th Century
17th Century
18th Century
19th Century
Located in Seville, Spain, Hidalgo & Suarez, Estudio de Historia y Genealogia has been dedicated to historical and genealogical research for more than ten years. Graduated with a BA in history from Universidad de Sevilla, Fernando Hidalgo Lerdo de Tejada specialices in genealogical research in Spain and Latin American and realizes paleographic transcriptions.
Geographic Specialties
Spain, Argentina, Cuba, Latin America, Mexico, Portugal, France, Italy.
Degrees

Master of Advanced Studies (Early Modern History), University Expert (Genealogy and Archives), Bachelor of Arts (History)

Languages

English, French, Italian, Spanish

Publications

Hidalguias del Reino de Sevilla, Logrono, 2011. Genealogia y museos, en Cuadernos de Genealogia, 2011, 8, 43-49. Recibimientos de hidalguia en el Reino de Sevilla: Tomares, siglos XVII-XIX, en Anales de la Real Academia Matritense de Heraldica y Genealogia, XII, 2011, 25-83. Emigrantes riojanos en Andalucia: fuentes para su estudio (I y II), en Boletin de la Asociacion Riojana de Genealogia y Heraldica, 2009-2010, num. 1-2.
Affiliations

Researcher, from 2002 to present, of the Grupo de Investigacion Andalucia y America Latina: el Impacto de la Carrera de Indias sobre las Redes Sociales y las Actividades Economicas Regionales, Universidad de Sevilla. Member of HISPAGEN (Hispanic Genealogy Association), Asociacion Riojana de Genealogia y Heraldica (Riojan Genealogy and Heraldry Association) and, from 2009 to present, of the Ilustre Colegio Oficial de Doctores y Licenciados en Filosof ia y Letras y en Ciencias de Sevilla.

Blog

hidalgoysuarez.es
| | |
| --- | --- |
| Phone: | (34) 637-030-776 |
| Email: | lerdoteja@hotmail.com |
| Street Address: | |
| Address 2: | |
| City: | |
| State/Province: | |
| Country: | Spain |
| Zip/Postal Code: | |