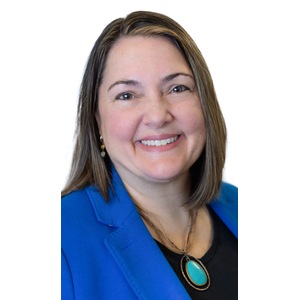 Jewish family history specialist with the experience, network, and education to tackle large or specialized projects.
Not Taking Clients

Check this if you are currently not taking new clients.

Business Name

Sole Searching Genealogy & Historical Research

Non-Research Specialties

Author/Writer
Instructor
Lecturer/Presenter - On-site
Lecturer/Presenter - Virtual
Project Manager

Research Specialties

Emigration & Immigration
Holocaust
Jewish
Naturalization

Research Countries

Belarus
Germany
Israel
Latvia
Lithuania
Poland
Russia
Ukraine
United States
Adding to your story is what I do. With over 25 years of experience, I document personal or community history by identifying and locating original and online records; creating family trees in various formats; crafting a narrative or other communications material to share with relatives or research partners; or lecturing on a variety of beginner and specialized topics about genealogy research.
Services
Researcher, Speaker, Instructor, Author, Project Manager
Languages

Basic proficiencies in Hebrew, Yiddish, Spanish, French, Cyrillic

Testimonials

Marty Dubin: "Ellen interviewed my 91-year old mother with sensitivity and respect. She answered my mother's questions and so much more, and all the documents and pictures were so exciting to see. We can't thank her enough."

Carolyn Lehman: "Ellen had a thoughtful and calm demeanor as she demonstrated her significant knowledge of genealogy. She navigated and enhanced my family tree using online resources and then downloaded a GEDCOM file to my desktop. She skillfully identified and integrated marriage and other vital records for my German Jewish family. After 10 hours of work, my tree has grown exponentially and many questions have been answered. I look forward to learning more!"

Dina Carson: "Ellen is an excellent researcher. She has a deep understanding of all things Jewish genealogy, and if you need anything across the pond in Eastern or Western Europe, she's my go-to girl! I've also heard her lecture at different genealogical societies. She always provides an entertaining and informative talk. If you're looking for lecturers for your society, get her on the calendar! I'm sure her schedule fills up fast. She's worth all 5 stars!"

JoAnn Altomare Advensky: "Ellen was a terrific resource for troubleshooting. She knows how to access most online records, and when she doesn't, she knows the right people who do. Ellen is thorough and conscientious. You can tell she really loves researching and connecting people to their roots."

Lectures

- An Overview of Jewish Records in the Golden Medina, aka USA 1654-present

- Nancy Drew's Top Websites for Modern Sleuthing

- Comparison of Jewish Resources on the Giants; Ancestry, FamilySearch, Findmypast, JewishGen & MyHeritage

- Secrets to Researching Jewish Genealogy Revealed

- Tips and Tricks to Maximizing JewishGen

- Liberty and Freedom For All: DAR Broadens Reach with Targeted Initiatives

- Strategies for Jewish Genealogy Research ​in Ukraine

- Not Your Typical Ukraine Travelogue: Reflections on ShtetlSchlepping Over 20 Years

- Documenting Jewish Families or Communities Lost in the Holocaust By Bullets (former Soviet Territories)

Publications

"Find Your Jewish Roots Online" - Family Tree Magazine May/June 2021.

"Plans to Grow the JewishGen USA Research Division" - Avotaynu: The International Review of Jewish Genealogy Spring 2021.

"The Case of the Missing Ancestors: 8 Genealogy Tips from Nancy Drew" - Family Tree Magazine, Jan/Feb 2021.

"Bridging Daughters of the American Revolution and Jewish Genealogists " - Avotaynu: The International Review of Jewish Genealogy, Fall 2020.

"Comparing Jewish Resources on Ancestry.com, FamilySearch.org, Findmypast.com, and MyHeritage.com" - Avotaynu: The International Review of Jewish Genealogy, August 2019. See download.

"Yahad-In Unum Documents Holocaust Mass Gravesites in Nine Countries" - Avotaynu: The International Review of Jewish Genealogy, February 2019.

"A Colorado Immigrant's Tale of Three Husbands" - Avotaynu: The International Review of Jewish Genealogy, Feb. 2018.

"Mass Graves: Babi Yar and Former Soviet Territory Sites" - Jewish Graveyard Rabbit Blog, March 2009.

"Colorado: Tuberculosis Victims' Graves, Records" - Jewish Graveyard Rabbit Blog, January 2009.

"Twenty-five Years and Nine Name Changes Later: How I Found My Great Grandmother" - Avotaynu: The International Review of Jewish Genealogy, December 2008.
Certificates

SLIG 2019 Advanced Methods with Tom Jones

SLIG 2021 Research in the Countries of the Former Russian Empire and Soviet Union with Joe Everett (Jimmy B. Parker Award Recipient)

GRIP 2021 Immigration Records with Rich Venezia and Marian Smith

ProGen 46 (2020-2021)

Affiliations

- Director, JewishGen U.S. Research Division 2020-present

- National Vice Chair, Jewish Task Force, Daughters of the American Revolution 2020-present

- Past President, Jewish Genealogy Society of Colorado

- Past President, Jewish Genealogy Society of Greater Washington, DC

- Former Director, International Association of Jewish Genealogical Societies

Member:

Israel Genealogy and Research Association (IGRA)

National Genealogy Society

NY Gen & Bio