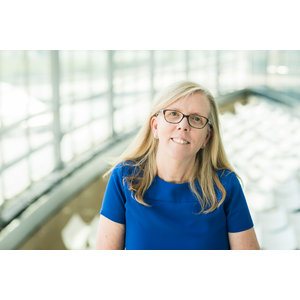 Accredited Genealogist
Non-Research Specialties

Instructor
Lecturer/Presenter - On-site
Oral Historian/Interviewer
Transcriber
Translator

Research Specialties

Catholic
French Canadian
Hispanic
Land Records
Latter-day Saints (Mormon)
Mayflower
Paleography (ancient/historical handwriting)

Research Provinces / States

Puerto Rico, United States
Arkansas, United States
Louisiana, United States
North Carolina, United States
Quebec, Canada
South Carolina, United States
Tennessee, United States
Virginia, United States

Research Countries

Brazil
Chile
France
Italy
Mexico
Peru
Philippines
Portugal
Spain

Research Time Periods

18th Century
19th Century
20th Century
I have a Bachelors degree in Family History/Genealogy from Brigham Young University. I am an Accredited Genealogist in the US - Mid-south region, Mexico and Spain. I am fluent in Spanish and have done research in Latin America and Spain. I have made research trips to Spain where I visited many national, provincial, and municipal archives. I have also visited 4 national archives in Lisbon, Portugal. I have also done research in the records of French Quebec, Madeira, the Azores, Portugal, France and Italy.

I am currently the supervisor of the International Floor, the Latin America - Southern Europe and German - Slavic research specialist teams, and training coordinator at the Family History Library.
Services
Document transcription in English, Spanish, or Latin. Spanish and Latin document translation. I can extract genealogical information from records in French, Portuguese and Italian. Look-ups at the Family History Library in Salt Lake City. Any other types of family history research as well.
Geographic Specialties
NC, VA, New England, US South, US Southwest, Quebec, Italy, Latin America, Mexico, Portugal, Brazil, and Spain.
Degrees

BA Brigham Young University 2009 (Family History/Genealogy)

Languages

Speak and read Spanish; Read Portuguese, Italian, French and Latin

Repositories

Family History Library

Lectures

I teach classes designed mostly for beginners and intermediates in both English and Spanish. I have taught at NGS, RootsTech, FGS, BYU family history conferences, genealogical society meetings in California and New Mexico. I was the keynote speaker for the National GSHA conference in Ontario, CA in 2017. SLIG coordinator in 2020 and 2022.

Publications

Introduction to Research in Latin America. NGS Magazine 41, no. 3 (July-September 2015): 37-41.
Credentials

AG®

Affiliations

NEHGS, ICAPGen, NCGS, Antzinako, Hispagen
| | |
| --- | --- |
| Phone: | (801) 372-7785 |
| Email: | dsgurtler@gmail.com |
| Street Address: | |
| Address 2: | |
| City: | |
| State/Province: | Utah |
| Country: | United States |
| Zip/Postal Code: | |