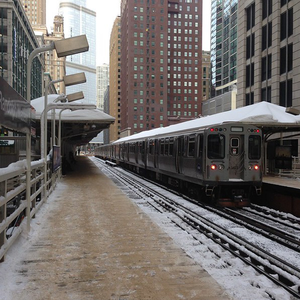 Chicago research is not only my specialty, it's my passion.
Business Name

ChicagoGenealogy

Research Counties

Cook County, Illinois, United States

Research Provinces / States

Illinois, United States

Research Time Periods

19th Century
20th Century
California, United States
Genealogical research has been my passion for more than forty years. In 2003, I drew on that interest to launch chicagogenealogy.com and I spent the next ten years offering document retrieval to hundreds of delighted customers. During that time, I met skilled professional genealogists who inspired me to strive to grow.
Since 2014, I have been actively striving to polish my research and writing skills. I finished the National Genealogical Society's American Genealogical Studies course (2019), completed an eighteen-month ProGen Study Group experience (2018), and took first place in the Chicago Genealogical Society's writing contest (2018) with a narrative titled "James Ayer Smith: Hatter and Furrier."
I am a tenacious and creative researcher who works hard to produce quality reports that reflect solid research practices. My specialty is Chicago research, but I also have experience working on projects focused on New York City and Brooklyn (early 1800s) and Oneida County, New York. Please see my website for examples of my work.
I have served as a family history center director, a volunteer coordinator for ProGen 43, and the contact person for panel discussions offered by the Southern California Chapter of the Association of Professional Genealogists.
Services
Traditional genealogical research. If my skills are not suited to your project, I will happily refer you to a colleague.
Geographic Specialties
IL, Chicago
Degrees

M.Ed. (Language, Reading, & Culture), B.A. (Japanese)

Testimonials

"Cyndy is wonderful. She went above and beyond in providing information and guidance. I thought I was simply asking for her to retrieve vital records however she also provided a written report and suggestions for moving forward. She surpassed my expectations!" (Client review for chicagogenealogy on Genlighten.com; posted with permission)

Lectures

Digging Deep Into Census Records; Eight Effective Research Habits; When Your Tree Has You Stumped

Publications

Cynthia Richardson, "James Ayer Smith: Hatter and Furrier, " Chicago Genealogist, vol. 51, no. 2 (Winter 2019): 35-45. This is the winning entry in the 2017-2018 Chicago Genealogical Society Writing Contest.
Affiliations

Member of Southern California Chapter, Association of Professional Genealogists and the National Genealogical Society.

Blog

chicagogenealogy.blogspot.com
| | |
| --- | --- |
| Phone: | (302) 566-5871 |
| Email: | gendeavoring@gmail.com |
| Street Address: | |
| Address 2: | |
| City: | |
| State/Province: | California |
| Country: | United States |
| Zip/Postal Code: | |