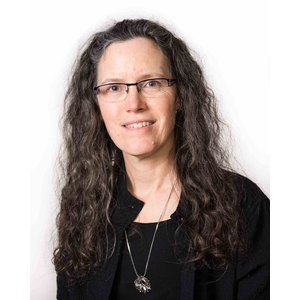 Specializing in genetic genealogy and building understanding, resilience, and healing through family history.
Business Name

Connie L. Davis Services

Non-Research Specialties

Instructor
Transcriber

Research Specialties

Adoption
African American
Children/Youth
DNA Specialist
Gold Rush

Research Provinces / States

British Columbia, Canada
California, United States
Kentucky, United States
North Carolina, United States
Nova Scotia, Canada
Tennessee, United States
Virginia, United States
Washington, United States
West Virginia, United States

Research Countries

Canada
United States

Research Time Periods

18th Century
19th Century
20th Century
Hope, British Columbia, Canada
Connie started researching family history alongside her grandmother. This interest lead to achieving a certificate in Family History and Genealogy from the University of WA in 1999. That program culminated in a project on her 3x great grandfather, the Rev. Thomas Oliver Ellis, MD based on family correspondence and focusing on several aspects of his life: religion, medicine, and the Civil War in California. Connie's career in nursing (as a clinical nurse specialist and geriatric nurse practitioner) kept family history as a parallel interest for many years. Since 2018, Connie has accepted genealogy clients. Connie enjoys assisting people to become better acquainted with their ancestry as a way of learning more about themselves and their connection to history. Family history can challenge our identity and the beliefs we hold about our families and our society. It can also be a path towards understanding, growth, strength, resilience and action. In addition to traditional genealogical research, Connie's interests and expertise include communication skills for genealogists, the impacts of colonization and historical trauma, genetic genealogy, and unique ways of sharing family history such as video and children's books. Connie is a dual Canadian-American citizen with experience with recsearch on both sides of the border.
Services
Genetic genealogy (understanding DNA results, using websites of DNA testing companies, unknown parentage, coping with surprises in DNA, incorporation of DNA into research), support for people who discover unsettling truths in their family history, collaboratively defined family history projects, access to databases, scanning, transcription, coaching in family history methods, guidance with WikiTree.
Connie is also a DNA Coach and Project Manager for Your DNA Guide: the Academy founded by Diahan Southard.
Geographic Specialties
US and Canada with additional experience in Alabama, Arkansas, Brithsh Columbia, California, Georgia, Kentucky, Illinois, Massachusetts, Maine, Missouri, North Carolina, Nova Scotia, South Carolina, Tennessee, Texas, Virginia, Washington, West Virginia
Degrees

Master of Science (Gerontology), Bachelor of Science (Nursing)

Testimonials

"As you were instrumental in sorting out a lost relationship, I thought you might enjoy hearing what has since transpired. I have been corresponding with the relative you identified and last week we finally had the chance to meet. It was most enjoyable and I could see my family in their face and mannerisms. But the biggest surprise was that they had spent some time going through their family photo albums and were able to find photos that linked the families together. Thank you again for all your help. None of this would have come to be without your assistance."

Client D.S, 2021

"I contacted Connie after finding out that my paternal grandfather and I were not related after DNA testing on 23andMe. She guided me through the test results and assisted me in finding others who shared DNA that didn't match any other branch of my known family tree. We sent out requests to those people who had shared their DNA results on Ancestry and within a day we had found the family of my "new" grandfather. I am in contact with them almost every day. Without Connie's assistance I may never have worked my way through all of the available data to determine who my actual family was. Connie was very professional, knowledgeable, and thorough. She kept me on track and got results almost immediately. I am now following up with her to learn how to redo my Ancestry Family Tree as well as learning about so many other sites."

Client C.F., 2021

"Connie was a great mentor in helping me do research to find my biological father. She was very kind, affordable and knowledgeable. Connie would email and Skype with me every so often giving me new tips and videos to watch to aid in my search. With her help I was able to find the person I was looking for and I am forever grateful."

Client M.S., 2019

Lectures

Unsettling Truths about our Ancestors
Communication Skills for Genealogists
Take a Road Trip with Your DNA
Certificates

Family History and Genealogy, University of WA, 1999

Affiliations

British Columbia Genealogical Society, Association for Professional Genealogists, Virtual Genealogical Association

Blog
| | |
| --- | --- |
| Phone: | 604-991-4563 |
| Email: | cld@conniedavis.ca |
| Street Address: | PO Box 2381 |
| Address 2: | |
| City: | Hope |
| State/Province: | British Columbia |
| Country: | Canada |
| Zip/Postal Code: | V0X 1L0 |