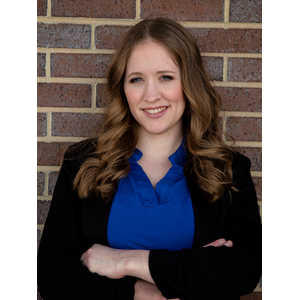 Professional Genealogist and Owner of Discovering Connections. Specializing in forensic genealogy and heir research
Business Name

Discovering Connections LLC

Research Specialties

Court Records
Emigration & Immigration
Federal Records
Forensic
Heir Searcher
Military
Naturalization

Research Provinces / States

Alabama, United States
Arkansas, United States
California, United States
Florida, United States
Illinois, United States
Indiana, United States
Kentucky, United States
Michigan, United States
Ohio, United States
Oklahoma, United States
Tennessee, United States
Texas, United States
Washington, United States
Wisconsin, United States

Research Countries

United States

Research Time Periods

19th Century
20th Century
21st Century
Apison, Tennessee, United States
Christine is a professional genealogist and owner of Discovering Connections. She has over 25 years of family history and genealogical experience. She specializes in forensic genealogy and locating missing and unknown heirs.
She served as a Captain in the U.S. Army Reserves for over 8 years. Her attention to detail, organization, and drive, developed during her military service, augments her research skills, ensuring her research is thorough and professional.
Christine also has a science and genetics background. She earned a Bachelor's degree in Biology from Indiana University and a Bachelor's degree in Nursing from Marian University.
She holds certificates in Genealogical Research from Boston University and in Forensic Genealogy from the Genealogical Research Insitute of Pittsburgh (GRIP).
Degrees

- Bachelor's Degree from Indiana University
- Bachelor's Degree from Marian University

Languages

English and Spanish
Certificates

Boston University Certificate in Genealogical Research

Genealogical Research Institute of Pittsburgh (GRIP) Certificate in Forensic Genealogy

Affiliations

- Association of Professional Genealogists (APG) (Member)
- Northwest Indiana Genealogical Society (Vice President)
- APG Forensic Genealogy Special Interest Group (Member)
- Indiana Genealogical Society (Member)
| | |
| --- | --- |
| Phone: | 219-237-9250 |
| Email: | christine@discovering-connections.com |
| Street Address: | 4498 Bill Jones Road |
| Address 2: | Suite 242 |
| City: | Apison |
| State/Province: | Tennessee |
| Country: | United States |
| Zip/Postal Code: | 37302 |