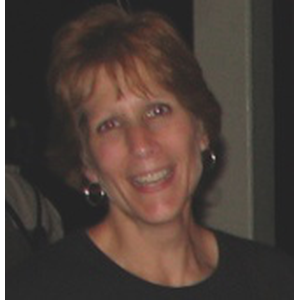 Researcher and Speaker
Business Name

Track the Past

Non-Research Specialties

Author/Writer
Conference Planner
Lecturer/Presenter - On-site
Lecturer/Presenter - Virtual
Marketing Consultant
Project Manager

Research Specialties

Land Platting
Land Records
Milwaukee, Wisconsin, United States
"At the bottom of Lake Erie with the fish" was the story my father would tell when asked about his grandfather, Captain John Dailey. Tragically, the Captain had been lost at sea during a gale storm on Lake Erie in 1909.
Knowing only his name and profession, my research uncovered the mystery of the Captain's death, as well as an earlier shipwreck of a fishing tug he owned with his brother while battling a storm on Lake Erie.
When researching my family, I met an uncle accused of robbing a bank in Green Bay and learned of the heroics of my grandfather and 2X great grandfather as they both rescued a child from icy river water in Green Bay -- these courageous events occurred twenty years apart within calendar days of each other in 1907 and 1927.
Thankfully, genealogy gave me a way to bond with my father while discussing stories of his childhood and sharing finds from my research.
My presentations meld a learning component with actual case studies to illustrate research techniques. My goal is to teach skills you can use to help break through your brick walls.
Degrees

Marquette University, Milwaukee, WI: MBA

University of Wisconsin - Milwaukee, Milwaukee, WI: Graduate Certificate in Mediation and Negotiation

Bradley University, Peoria, IL: BS in Journalism/Public Relations and Broadcast Production

Lectures

1). Using Alternative Resources to Fill in the Dash

2). Census Records and City Directories: Looking Beyond the Address

3). Map-a-Mania: Using maps to provide ancestral context

4). Obituaries, Death Notices, Funeral Home and Cemetery Records

5). Cemetery Symbolism & Imagery: Markers, Headstones and Tombstones

6). Tips and Tricks from a Genealogist's Toolbox
Affiliations

Member of:

National Genealogical Society

Czechoslovak Genealogical Society International

Wisconsin State Genealogical Society (past board member)

Wisconsin Marine Historical Society

Milwaukee Personal Ancestral File User Group

Bay Area Genealogical Society (Brown County, WI)

Erie Society for Genealogical Research (Erie, PA)
| | |
| --- | --- |
| Phone: | (414) 507-4690 |
| Email: | cathy@cdcadvertising.net |
| Street Address: | 4582 S. 121st St. |
| Address 2: | |
| City: | Milwaukee |
| State/Province: | Wisconsin |
| Country: | United States |
| Zip/Postal Code: | 53228 |