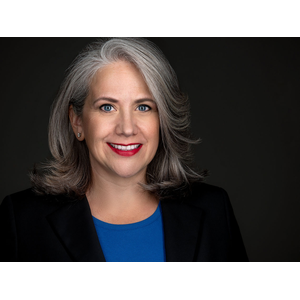 Owner, Keeper of the Past Genealogy, LLC Director of the Silver Books Project at the General Society of Mayflower Descendants.
Not Taking Clients

Check this if you are currently not taking new clients.

Business Name

Keeper of the Past Genealogy, LLC

Non-Research Specialties

Compiler/Indexer
Lecturer/Presenter - On-site

Research Specialties

Adoption
Colonial
DNA Specialist
Forensic
French Canadian
Heir Searcher
Lineage Societies
Mayflower
Military

Research Counties

Norfolk County, Massachusetts, United States
Plymouth County, Massachusetts, United States
Providence County, Rhode Island, United States

Research Provinces / States

Connecticut, United States
Maine, United States
Massachusetts, United States
New Hampshire, United States
Rhode Island, United States
Vermont, United States

Research Time Periods

16th Century
17th Century
18th Century
19th Century
Bluffton, South Carolina, United States
Bonnie Wade-Mucia is the owner of Keeper of the Past Genealogy, LLC. She is the Director of the Mayflower Silver Books Project at the General Society of Mayflower Descendants (GSMD) and head of the GSMD Mayflower DNA Committee. Bonnie is a graduate of the Boston University Genealogical Certificate program OL23 and is an alumna of the ProGen Study Group 34 and the ICAPgen Study Group, working toward accreditation.
Bonnie has completed a number of genealogical institutes, including:
SLIG Salt Lake Institute of Genealogy - Advanced Methodological Genealogy 2021; DNA 2018.

IGHR -

Writing & Publishing 2021,

Advanced Military Records 2020;

Advanced DNA course 2019.

GRIP - Genealogical Research Institute of Pittsburgh - Beyond Fundamentals: Hands-on Forensic Genealogy, 2021.
She works with a company that is a contractor for the U.S. Army's Defense POW/MIA Accounting Agency (DPAA), Past Conflict Repatriations Branch (PCRB), to find family members of KIA/MIA from WWII and other conflicts. Bonnie is from New England but now resides in Bluffton, South Carolina with her husband, Joseph.
Lectures

• "Moi Aussi" Finding and Providing Your French-Canadian DAR Patriot (2021)

• Setting Sail to The Mayflower Society with the Silver Books as your Guide (2021)

• Using Online Property, Tax & County Court Records in Genealogy Research (2020)

• 75 Years Later: Creating Wartime Family Reunions with DNA (2019-2021)

• Shall Not Be Denied: The Victory of Women's Suffrage (Feb 2020)

• Stephen Bull of the Beaufort District during the Revolutionary War (Feb 2020)

• Various Mayflower Lineage and Mayflower Meeting House talks (Numerous times)

• Finding Female Ancestors – Sun City Genealogy Society (Nov 2019)

• Identifying a Plantagenet King with DNA – Colonial Dames Lineage Society (Oct 2019)

• DNA and DAR Lineage Workshop – Emily Geiger DAR (March 2019, April 2019)

• Lineage & Hereditary Societies, What are they and how to join them. (Nov 2018)

• DNA & Genetic Genealogy – Historical Beaufort Foundation, Sun City Genealogy Club (May 2018,
Feb 2019)

• DNA & Breaking Down Brick Walls – Coastal Georgia Genealogy Society & The Crescent Men's
Association (March 2018, Oct 2018)

• Who Do You Think You Are Bluffton Version – Guest DJ 104.9 Bluffton SC (July 2017)

• Genealogy 101 – Island West Community (December 2016)

• Vietnam Veterans of Hue City – Daughters of the American Revolution (November 2016)

• Letters to Vietnam Veterans – Sun City Ladies Lunch Club (May 2016)

• Dear Vietnam Vet – Radio Interview Kittanning, PA (April 2016)

• The Mayflower Society – South Carolina Genealogy Society (June 2016), Sun City Genealogy
Society (September 2015)

Publications

Mayflower Descendant, Vol. 69, No. 1 Winter 2021, p. 65-70
"John Wade of Massachusetts and John Wade of Nova Scotia; Are They the Same Man?"


The Nova Scotia Genealogist
"Descendants of George Wade & Freelove Condon of Granville, Nova Scotia"
Article published in the Summer 2019 – Vol. XXVII/2 issued based on a Wade Family Bible in 1847 and covers four generations.
Certificates

Certificate in Genealogical Research (Boston University)

Affiliations

Bonnie sits on the Executive Committee of the General Society of Mayflower Descendants as a Member At Large. She is a former Governor of the South Carolina Mayflower Society as well as Deputy Governor General for SC. Bonnie is a member of the Emily Geiger Chapter of the Daughters of the American Revolution as well as the South Carolina state chair for NSDAR Commemorative Events Committee and the state chair for DAR DNA Committee. She is a member of the U.S. Daughters of the War of 1812 and is the Chapter Secretary for the General Thomas Pinckney chapter in South Carolina. She is a member of the Association of Professional Genealogists, the Council for the Advancement of Forensic Genealogists, and the Genealogical Speakers Guild. .

Blog

pastkeeper.blogspot.com
| | |
| --- | --- |
| Phone: | 843-384-1477 |
| Email: | keeperofthepastgenealogy@gmail.com |
| Street Address: | |
| Address 2: | |
| City: | Bluffton |
| State/Province: | South Carolina |
| Country: | United States |
| Zip/Postal Code: | |